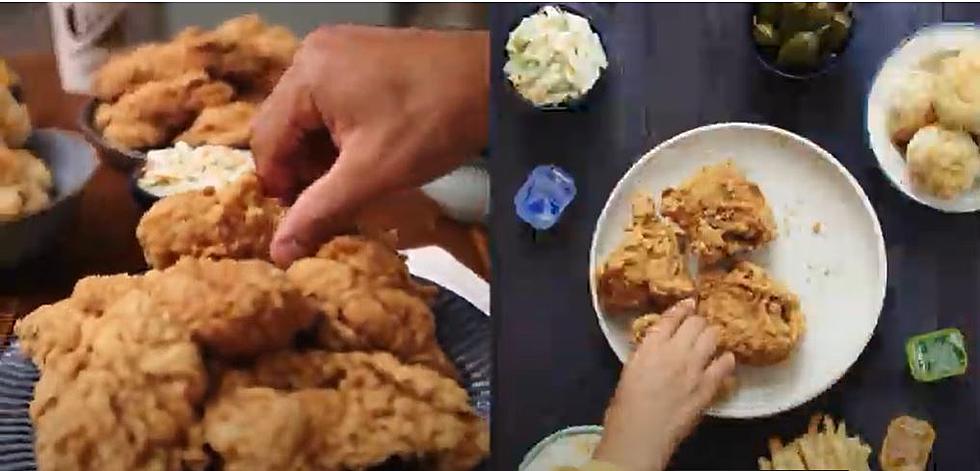 Delicious Texas Fried Chicken Joint Makes Best Of List
Photo, Church's Texas Chicken/YouTube
A recent list of the best fried chicken, sold by fast food joints, includes a national chain that originated in Texas.
You don't need to find a greasy, hole in the wall kinda place to get good fried chicken these days. Although those places tend to have the best in my humble opinion.
An online "best of" article listed the top 5 fried chicken, "fast food" restaurants and a Texas based chain made the cut.
What "Fast Food" Fried Chicken Came First?
In those days, there weren't that many fried chicken places to choose from. Gradually others came along and now there's a ton of 'em.
Fried chicken has elevated itself to the point where you can now get it at the finest restaurants.
I don't care how fancy a place is though, a designated "fried chicken joint" is still going to not only make the best, they'll get it to you the quickest.
Which Texas Based Fast Food Fried Chicken Made The Top 5 List?
Church's Fried Chicken was founded in San Antonio in 1952 by George Church who sold his chicken from a to go window right across from the Alamo.
The Church's family recipe is still recreated from scratch to this day and has a worldwide rep for being mighty tasty.
Other places, Popeyes for example, offer spicy fried chicken but it was actually Church's that came up with that concept.
From the beginning, they offered jalapenos with their chicken.
Customers would then squeeze the juice from them on to their chicken. I hadn't ever thought of that but you can bet I'm going to try it now.
Read the rest of the eatthis.com list here.
22 Of El Pasoans Favorite Comfort Food Restaurants
When it comes to comfort food in the Borderland, El Pasoans know best!