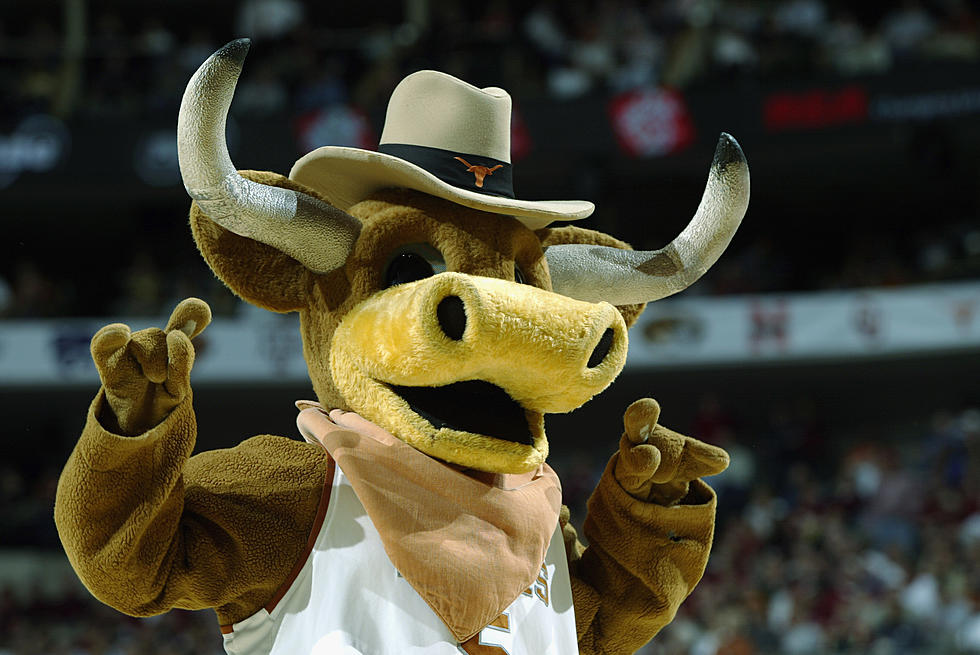 Texas Coming Strong with 7 Teams in the NCAA Tournament
Getty Images
It was just 8 years ago that the state of Texas didn't have a single team in the NCAA tournament. Here we are almost a decade later and we're looking at 7 teams from Texas in the tournament. So who is in? Well, not UTEP, I'll start with that. But as far that Buzz Adams Morning Show listening area is concerned Abilene Christian is in! And they'll be taking on the Texas Longhorns! Hook 'em horns! So either way, one Texas team isn't making it out of the first round. Both teams won their respective conference tournaments to get the automatic bid in. The Longhorns did get some help with Kansas having to back out of their game due to positive COVID-19 tests.
Making our way through the rest of the bracket, Texas Southern is technically in a play in game. They'll be taking on Mount St. Mary's on Thursday. The Tigers of Texas Southern made their way in by winning the Southwestern Athletic Conference.
Baylor, of course, is a number 1 seed. They've been toward the top of the rankings all season long, finishing with a 22 and 2 record. They did get bounced out of the Big 12 tournament in the semi-finals though by Oklahoma State.
North Texas comes in as a 13 seed and they'll be taking on Purdue. The Mean Green made it into the tournament by winning the Conference USA tournament.
Texas Tech is in and they'll be going up against number 11 Utah State. The Red Raiders were quickly bounced from the first round of the Big 12 tournament by the Longhorns.
And finally, Houston comes in strong with number 2 seed. They'll face Cleveland State in the first round. The Cougar easily punched their ticket to the big dance by winning the American Athletic Conference, beating Cincinnati 91 to 54.
Be sure to enter our bracket challenge. Even if you've already filled out a bracket somewhere else, the more brackets the better! CLICK HERE to enter.
KEEP READING: Here are 50 of the most famous sports goofs