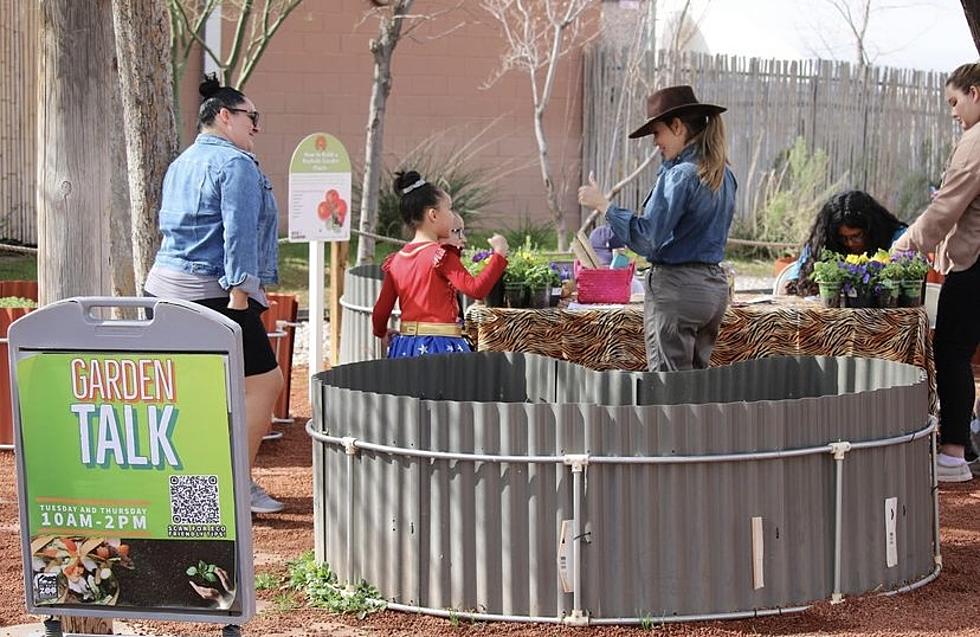 Spring Break At The El Paso Zoo Is Sure To be A Wild One
Courtesy: El Paso Zoo Society
The little humans are officially on Spring Break vacation. (By little human I mean children, duh.) As a mom to a very energetic little human I know that although he loves being off from school, he also tends to get bored really fast.
If you are in that boat where your kids seem to get bored too fast or ask for a snack every 15 minutes then the El Paso Zoo is the place you need to head to this Spring Break!
The El Paso Zoo will have special hours during this final week of Spring Break and they will also have special events and dress-up days each day of the week.
Bring An Old T-shirt to the Zoo:
Tuesday & Thursday guests are invited to join zoo staff to learn how to repurpose old t-shirts into a toy for their pets.
Guests are encouraged to bring an old t-shirt from home for this project, but the zoo will also have some shirts available but supplies are very limited.
The repurposing activity will take place at the Event Pavilion inside the Africa section of the Zoo.
"We want to give a BIG thanks to our friends at @thrftstore and @savers_thrift for their donation of shirts to help teach guests about repurposing and up-cycling used tees," read a post shared to the El Paso Zoo Society's Instagram page.
Dress-Up Days At The Zoo:
If you plan on heading out to the El Paso Zoo during the last week of Spring break make sure to join the fun and dress up during their dress-up week at the zoo.
Monday: Dress up like a Zoo Keeper

Tuesday: Dress up like your fave Superhero
Wednesday: Throw on your favorite sports jersey
Thursday: Keep your pajamas on and head to the zoo in your Pajamas
Friday: Taking it back to the 60s!
Click Here for more details on zoo hours and tickets.
El Paso Zoo Penguin Exhibit