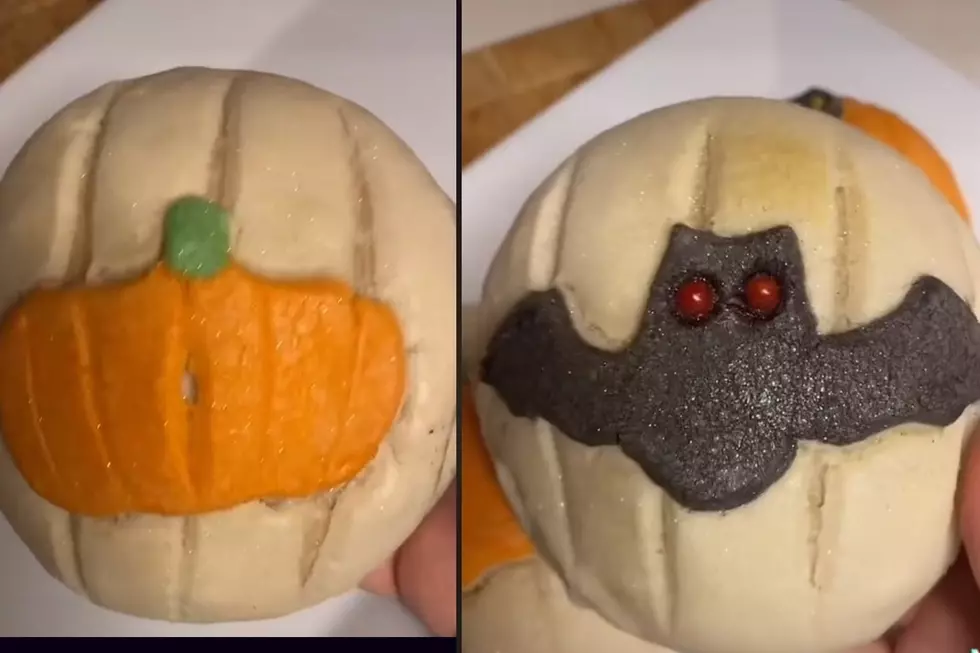 El Paso Panaderías Need To Add Spooky Conchas to Menus
@inthekitchenwithlena Via TikTok
Spooky season is almost here and I can just taste the pumpkin spice already!
While it's still, like, 100 degrees outside, in my heart it's already Halloween. And I'm not the only one who declares that it is Halloween, El Paso is getting ready for the season as one Spirit Halloween store has already opened (with more opening soon!), and the Dollar stores are already rolling out their spooky inventory.
Aside from all the cool decorations rolling out, one of my favorite ways to celebrate the season is, of course, with food! Pumpkin spice is the obvious go-to for the spooky season, that first sip just tastes like fall! You know what goes great with pumpkin spice lattes? Pan dulce!
Enter your number to get our free mobile app
This year, I look forward to dipping a delicious concha with my pumpkin spice latte, and just vibing to some Halloween music. But I don't want just any old concha (that's a lie, I'll still take any old concha)- I want a SPOOKY concha! Don't know what a spooky concha is? Check this video out from @inthekitchenwithlena on TikTok.
Well, Lena makes it look super easy to make these yourselves, but we all know that if someone else makes them, it always tastes better, right? And just look at these conchas made by @melinnajacquelyn:
Looks simple, but I know I won't have time to make these myself! Which is why I am now starting the search to see which panaderías in El Paso will be making these! Help me with the search- if you see a panadería in town, or even just someone selling them, let me know on our App Chat!
Happy hauntings!
Red Door Vintage & Their New Location