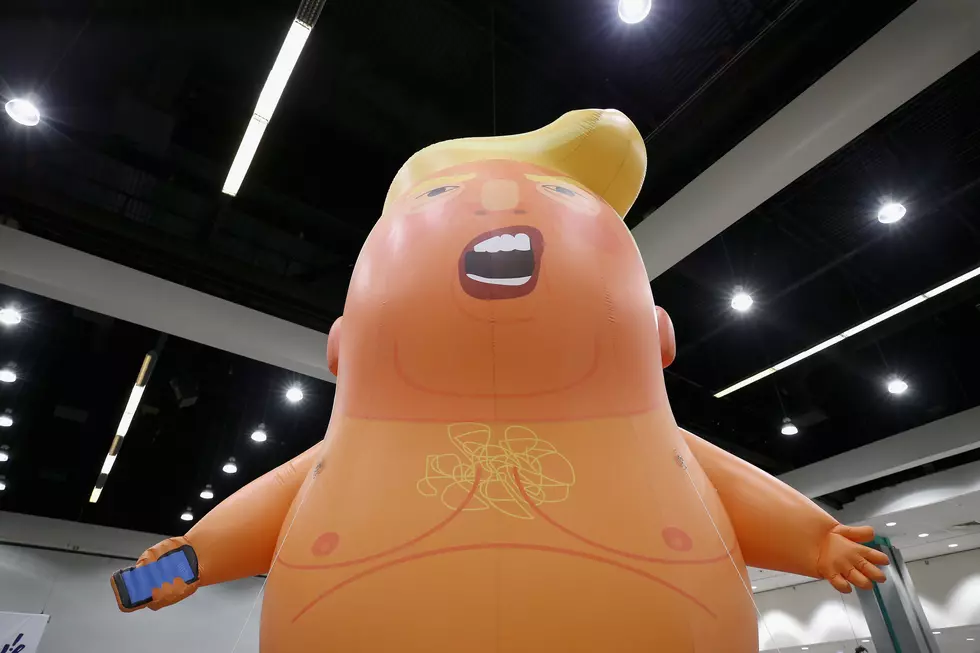 Should Baby Trump Be Used For The Thanksgiving Day Parade?
Getty Images for Politicon
The weather was the primary cause for baby Trump not being out and about today at the march. A lot of money was invested to make sure it would get here in time just to be a no show is a bummer. But there is a way it won't be considered a waste of money which is using it annually. By annually I mean maybe they can use the baby Trump balloon at the next Thanksgiving Day Parade. There are those who support President Donald Trump and those that don't. I bet there are a lot of Trump supporters that would find it offensive if the baby Trump made an appearance. Then you have those who donated a good chunk of change and would love to see baby Trump. If you think the baby Trump will add some kick to the Thanksgiving Day Parade vote heck yes below! But hopefully, you still vote yes even if you're a Trump supporter.