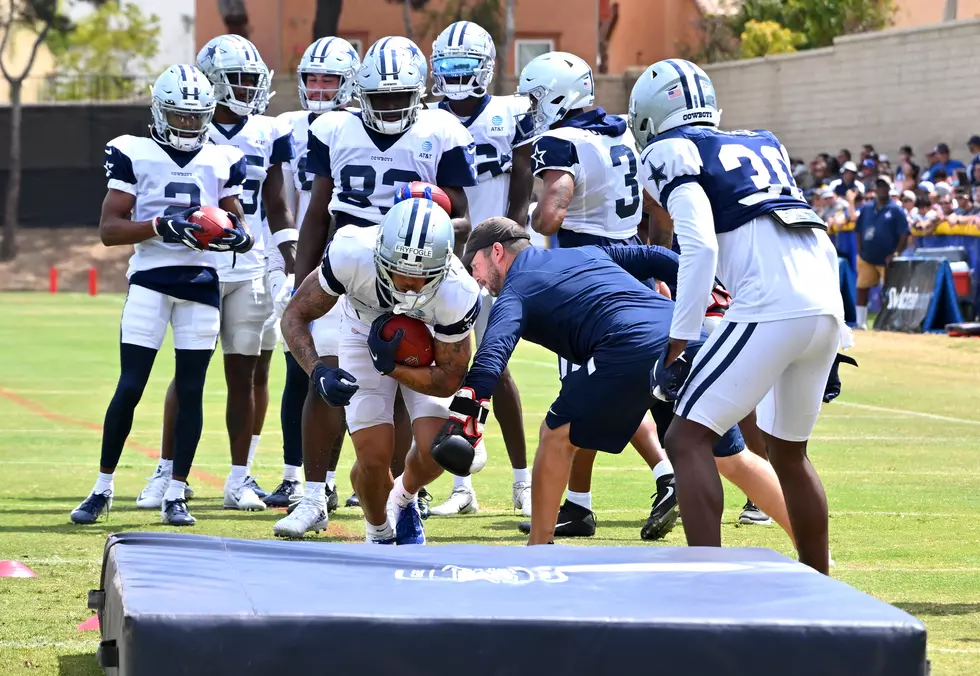 Shazam! Which Celebrity Dallas Cowboys Fanatic Is At Training Camp With The Boys?
Getty Images
Dallas Cowboys fans, you heard the man, 'bow down!' If you are you not DC4L just stop reading now because only true Dallas Cowboys fans can read this article. No haters, no trash talkers because this celebrity host of Beat Shazam has spoken. Born in Terrell, TX, Jamie Foxx never hesitates to proclaim his love for our beloved Cowboys. 
So it is absolutely no surprise that he shared on his TikTok page that he is currently in Oxnard, California at training camp with the 'boys. Also, after you've watched the TikTok below you will understand when I say that we must put his words on a shirt. Always Dallas....BEEN DALLAS! 
Also, were you aware that Jamie Foxx has been hired as the new coach? 'Of all after parties,' he says. That is a coach this Cowboys fan can get behind! Other than Beat Shazam host Jamie Foxx, there is a slew of other celebrities that are die-hard Dallas Cowboys fans that you may not be aware of.
CELEBRITIES WHO CALL THEMSELVES DALLAS COWBOYS FANS:
POST MALONE:
DENZEL WASHINGTON-he visited Dallas Cowboys training camp 6 years ago
LEBRON JAMES-regularly attends games at AT&T Stadium:
It is always a good thing when we learn we have something in common with one of our favorite celebrities. In this case it is a love for the game of football and also for America's team the Dallas Cowboys!
Are These The Top 5 Dallas Cowboys Man Caves?