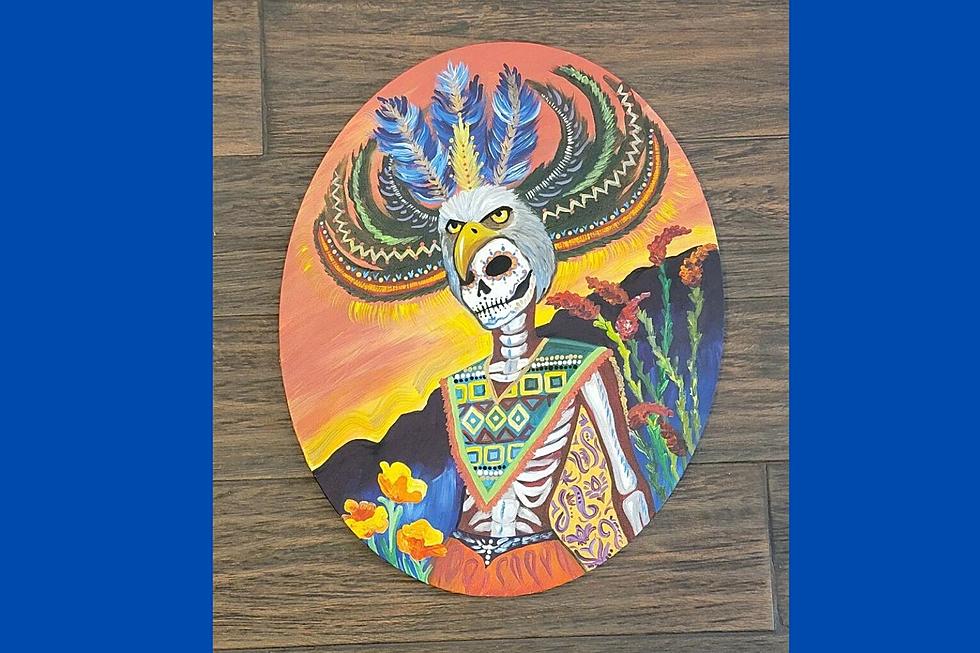 Share Your Dia De Los Muertos Makeover for a Chance to Win EP Art
Blanca Estrada
We have teamed up with Modelo to give our lovely listeners not only a chance to honor their relatives with their Dia De Los Muertos festivities but to win art inspired by the holiday.
Thanks to El Paso's Finest, we manage to score some amazing art from local artists Blanca Estrada and Ruben Gomez to giveaway to one lucky winner.
In order to win this art, we are asking you to submit a photo of yourself with your best Dia De Los Muertos Makeover. You can submit this photo through the free 95.5 KLAQ app. Must be 21+ to win. Only one entry per app. The contest will run through November 2nd, 2021. One winner will be chosen at random from all qualified entries.
Real easy to do and you can find a step by step below.
We know tons of celebrations have been going on for Dia De Los Muertos and even more are happening as the actual holiday approaches, so you have tons of opportunities to wear your Dia De Los Muertos creation.
Support local by not only attending the tons of events happening all over El Paso but by joining in on this local fun. Don't forget to rock out with us during the Rockin' Halloween House Party, where we will remind you to get your entry in for this contest. It is so easy to enter and to participate, so please share this contest with your friends.
HOW TO: Submit a Photo/Video Through the KLAQ App