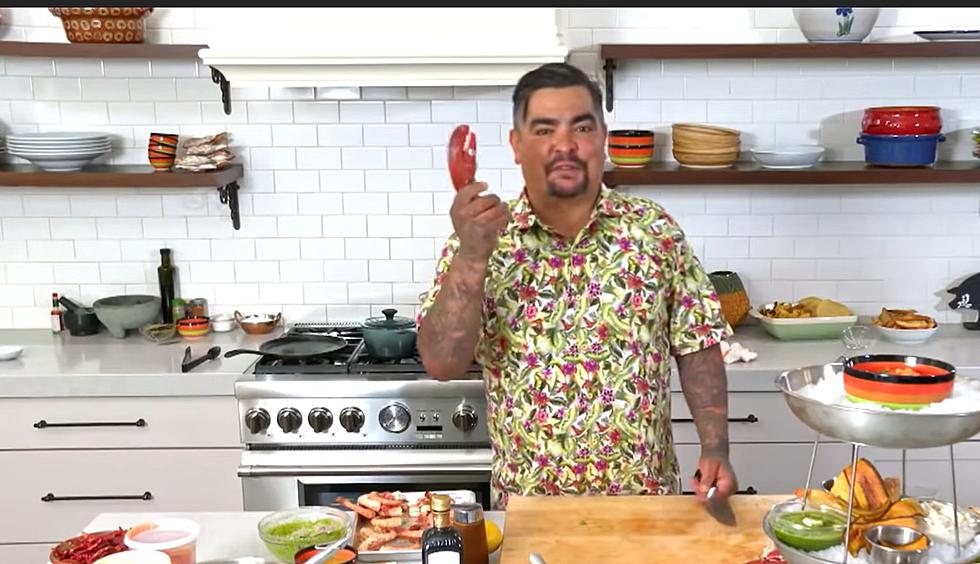 Selena Gomez's How To Cooking Show Features EP's Own Aarón Sánchez
HBO Max via YouTube
If you're a fan of the Food Network, especially MasterChef, then you are familiar with Aarón Sánchez. If you're from El Paso then you definitely know who he is! He introduced Food Network viewers to Chico's Tacos!
So it shouldn't have come up as a surprise when Sánchez popped up as the guest chef of Selena Gomez's HBO Max cooking show "Selena + Chef". If you've never seen the show, which I recommend, it stars Selena Gomez, who, while in quarantine during the COVID-19 pandemic, decided to brush up on her cooking skills with the help of master chefs.
In episode three of this season, Sánchez was the master chef who stepped in to help Gomez create a tower of crab ravigote and mango lobster ceviche- it sounds weird, I know, but damn it looked delicious! Check out a clip of it below:
Looks delish, right? I'm totally going to try and make that salsa because it looked amazing.
Enter your number to get our free mobile app
One thing I really love about this show is that Selena seems like she too is a novice at cooking, much like a lot of us; so when she goes to make the food that the actual master chef is guiding her through it, it looks like a normal person made it! It makes me feel like I, too, could make the meal that she made.
If you're a fan of Sánchez, and of food in general, this show is a must watch as it gives you step by step instructions and in the end, you get to literally enjoy the fruits of your labor!
KEEP READING: 3-ingredient recipes you can make right now