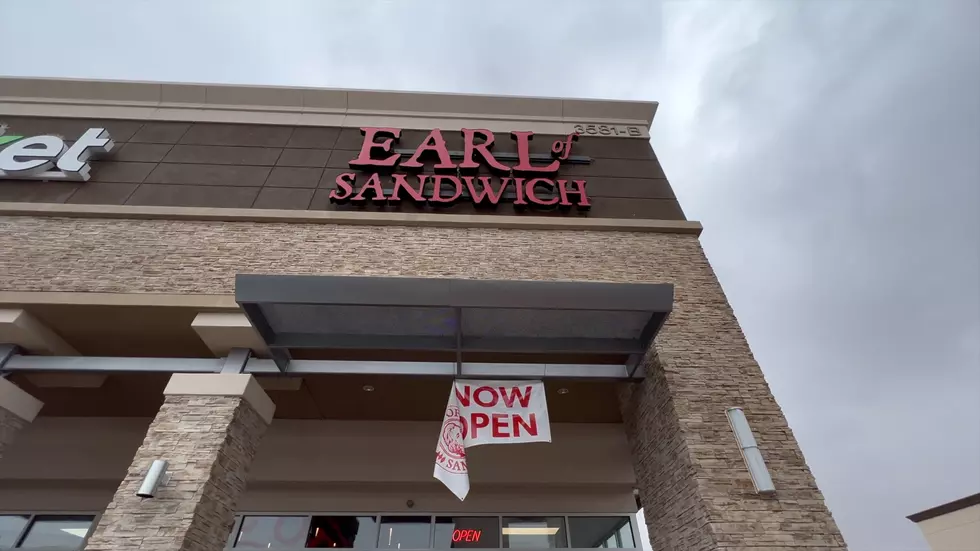 Sandwich Lovers Invited To Earl Of Sandwich Grand Opening in Far East El Paso
Courtesy: Earl of Sandwich El Paso
Sandwich lovers unite! The sandwich that started it all is soon opening its doors in far east El Paso.
Earl of Sandwich will be opening its first El Paso location Friday, August 19, 2022 and the community is invited to a special grand opening celebration!
"The people of El Paso deserve the royal treatment and that's what they'll get at the Earl of Sandwich," said Kenji Shigematsu, owner of the El Paso Earl of Sandwich. "Our sandwiches are made with the finest ingredients and served hot for a comforting appeal."
If you're not familiar with Earl of Sandwich don't worry you're not alone. I wasn't too familiar either but when I passed by the new location I became curious.
Earl of Sandwich serves hot sandwiches, hand-tossed salads, wraps, pizza breads, soups and more. The sandwich shop was founded by the 11th Earl of Sandwich, Lord John Montagu; his son, the Honorable Orlando Montagu; and Robert Earl, founder and CEO of Planet Hollywood.
El Paso Grand Opening Details:
The grand opening celebration will be happening at 3 p.m. on Friday, August 19, 200 at 3581 Zaragoza Rd., Ste. 207.
The first 20 customers that arrive for the grand opening ribbon cutting will receive a $10 gift that can be used at a later date. BRB putting this information in my Google calendar!
If you aren't able to attend the grand opening event, no worries. Earl of Sandwich will be open from 10:30 a.m to 10 p.m. during regular business hours.
Skinny's BBQ