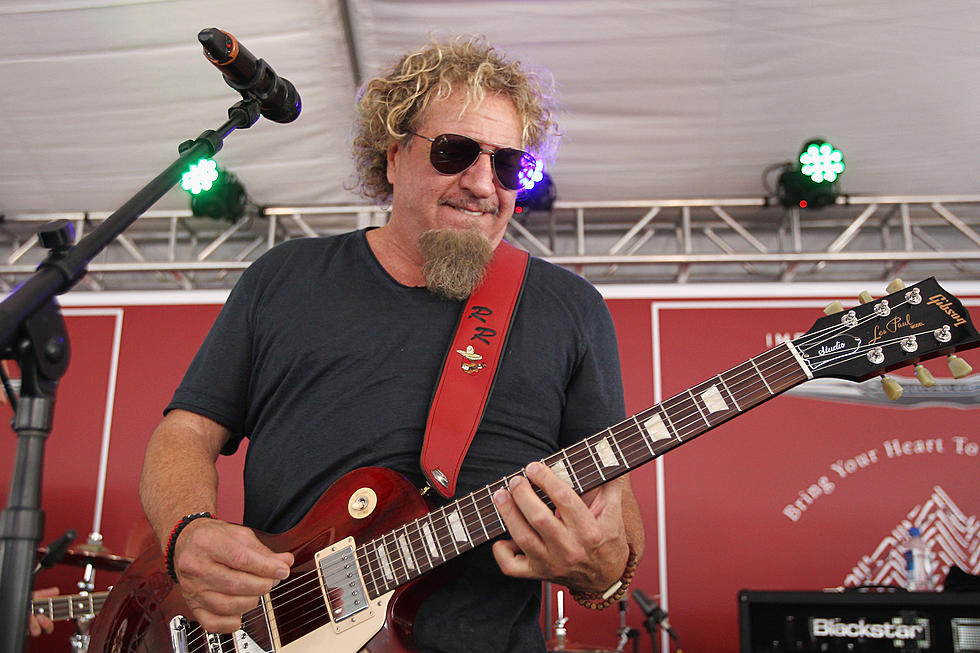 Sammy Hagar Receives the Humanitarian Award – 2017 Loudwire Music Awards
Tommaso Boddi, Getty Images
One of the many great things about the hard rock and metal community is the willingness to give back to those in need and support those who often support them. In the first year of our Loudwire Music Awards ceremony, we wanted to honor a musician who has embodied the spirit of giving over the years and Sammy Hagar's continued philanthropic efforts are definitely worth celebrating.
Hagar is being honored for the efforts made under the Hagar Family Foundation, a non-profit organization, created by the singer and his wife Kari, that aims to get funds and food to charities and those in need as quickly as possible, striving to reduce the amount of red tape throughout the process.
After Hagar sold 80 percent of his Cabo Wabo Tequila business in 2007, the singer and his wife started the foundation. "We look for things that are grassroots," Hagar told Samaritanmag in 2011. "I don't want to write a check for a million dollars where it goes in the bank; I want to give a dollar to somebody and have it go right in to their pocket. I want to put food on the table ... The Hagar Family Foundation want to support door-to-door, instant. The day I write the check; the next day I want to have someone benefit from it."
Among Hagar's beneficial acts over the years are the Blessings in a Backpack plan, which provides take home meals for disadvantaged children over weekends, working with the Ambassadors of Hope and Opportunity's Youth Connect to provide services for homeless youth and his frequent pairing with local food banks while on tour. The singer has also been a supporter of the Little Kids Rock organization and the United Way.
In his home base, the "red rocker" has teamed up with fellow Bay Area icon James Hetfield of Metallica to stage the Acoustic 4 a Cure benefit helping to raise funds for pediatric cancer research with the proceeds going to the UCSF Benioff Children's Hospital. Hagar has also donated personal proceeds from his Sammy's Beach Bar and Grill business venture back to local charities. And there are many more charitable acts that Hagar has been involved with over the years.
Speaking about receiving the AXS-sponsored Humanitarian Award, the Red Rocker stated, "It's always exciting to receive an award. But this one is extra special. To be recognized for something you truly love doing and in front of an audience of your peers, doesn't get any better than that!"
During his speech, Hagar told a story about a young boy who was hospitalized and their family had lost everything and how it moved him into action.
We at Loudwire are happy to give to a man who's always giving back, so let's salute Sammy Hagar, the recipient of the inaugural Loudwire Humanitarian Award!