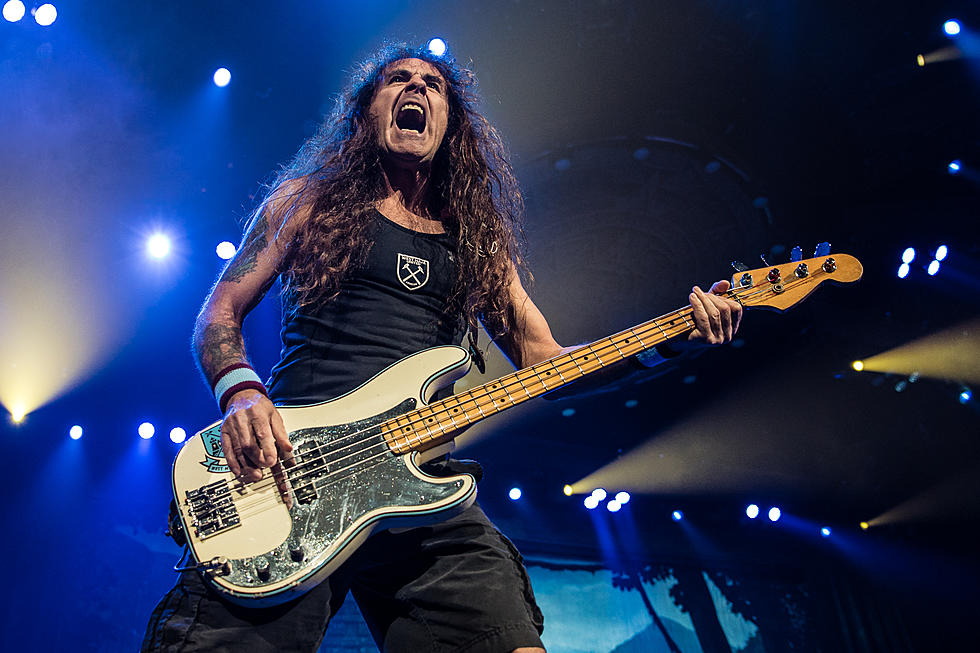 Steve Harris Wins Best Bassist – 2017 Loudwire Music Awards
KEVIN RC WILSON
Who says bassist don't get any love? Well, Iron Maiden's Steve Harris got a lot of it as he's been voted the Best Bassist in the 2017 Loudwire Music Awards!
Harris is an all-around legend from his innovative playing that cemented the galloping style in heavy metal to his unique brushed chords and immense talent as one of Maiden's chief songwriters both musically and lyrically. The competition was loaded with talent as he faced off against Anthrax's floor shaker Frank Bello, Suffocation's clinician Derek Boyer, groove lord Rex Brown, Rancid's eccentric Matt Freeman and one half of the Royal Blood duo, Mike Kerr.
In the fan portion of the voting, Harris coasted on the back of 52 percent of the votes and continued to pull away as the tall marks next to his name grew while industry professionals and members of the Loudwire staff cast their ballots as well in the Indigo Hotels-presented category.
Congratulations to Steve Harris without whom, we wouldn't have one of the world's biggest and most influential acts.