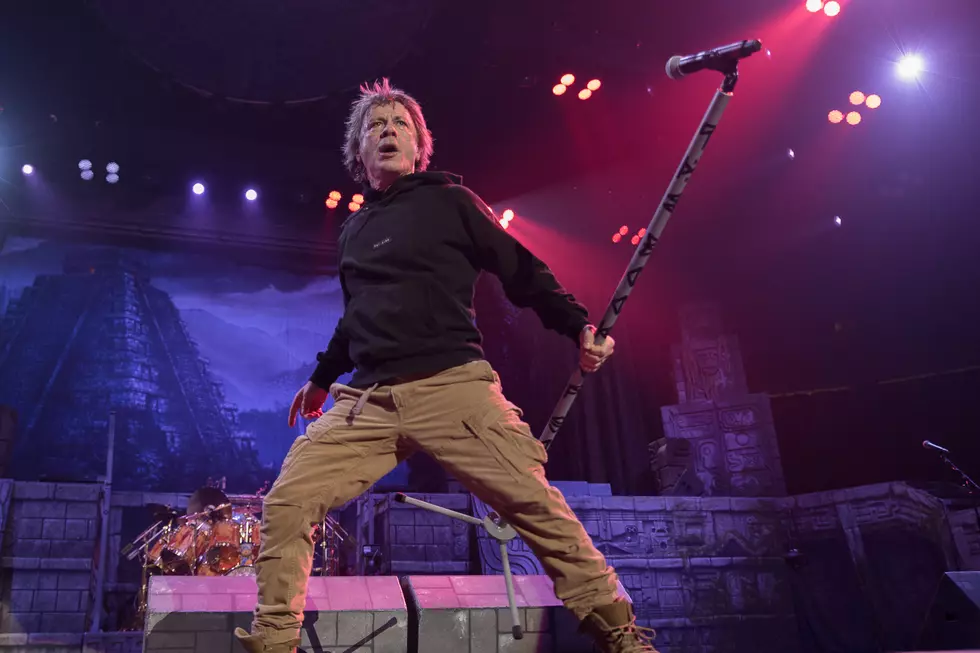 Iron Maiden Win Best Live Band — 2017 Loudwire Music Awards
KEVIN RC WILSON
Nearly 40 years into their professional career, metal legends Iron Maiden are still putting on indomitable performances and their efforts have not gone unnoticed as they've been voted the Best Live Band in the 2017 Loudwire Music Awards.
While their reputation as a can't-miss live act has followed them for decades, the competition was still stiff. Eddie and the boys were up against Amon Amarth who tout a Viking ship drum riser, Anthrax who seem like there's at least one member in the air at any given moment, Behemoth and their ritualistic devastation, The Dillinger Escape Plan who are a danger to themselves onstage and Frank Carter and the Rattlesnakes with their riled up crowd antics.
Iron Maiden received over 46 percent of the fan vote in the eOne-sponsored category and their sentiments were echoed by industry professionals as well as members of the Loudwire Staff. The band jetted around the globe on their longest tour in 30 years, performing 117 shows in support of The Book of Souls between 2016 and 2017.
Congrats to Iron Maiden and their tireless work ethic. Enjoy that Hand of Doom trophy, boys!
Iron Maiden, "Speed of Light" Live