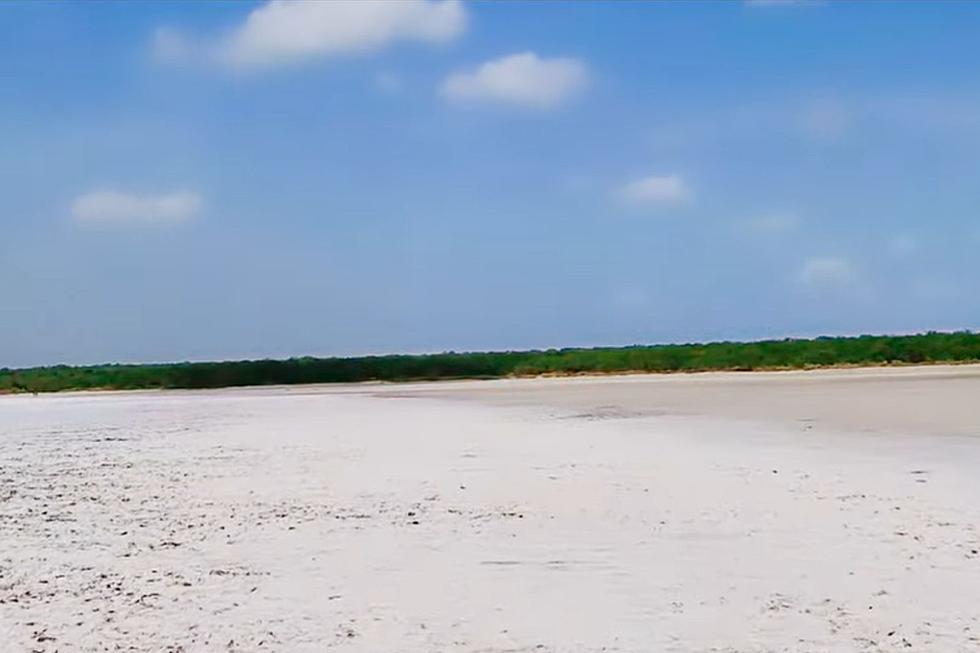 This Texas Lake Is a Natural Wonder You Don't Want to Miss Out On
Destination RGV via YouTube
Spring break is right around the corner and if you find yourself in the Rio Grande Valley and you want to see something truly amazing visit La Sal Del Rey.
Enter your number to get our free mobile app
La Sal Del Rey Lake, or the King's Salt, is a lake in Edinburg, TX at the Lower Rio Grande Valley Wildlife Refuge. La Sal Del Rey sits atop an estimated 4 million tons of salt! That's saltier than me!
All jokes aside, La Sal del Rey Lake is actually one of three salt lakes in the area but is the only one with access to the public; the other two are called La Sal Blanca (the White Salt), which is pretty much right next to La Sal del Rey within the Lower Rio Grande National Wildlife Refuge- La Sal Blanca is a fenced in lake. The other lake is called La Sal Vieja (The Old Salt) and this one is considered a historical site.
La Sal Del Rey has access to the public via a mile long hike from the parking lot to the lake, once there, you can take in the panoramic views.
While it may not look as thrilling, it's interesting to know that this is still a lake! I can only imagine how it looks when it rains heavily; we all remember how the salt flats in Hudspeth County got after a heavy rain almost two years ago! The party ended there because of trespassers.
But La Sal Del Rey looks like it has something for the adventurous type, and especially for that perfect Instagram reel.
At only thirty minutes away from Central McAllen, La Sal Del Rey is somewhere you can take the whole family for a quick spring break destination.
Weird Food Combos Texans Swear By