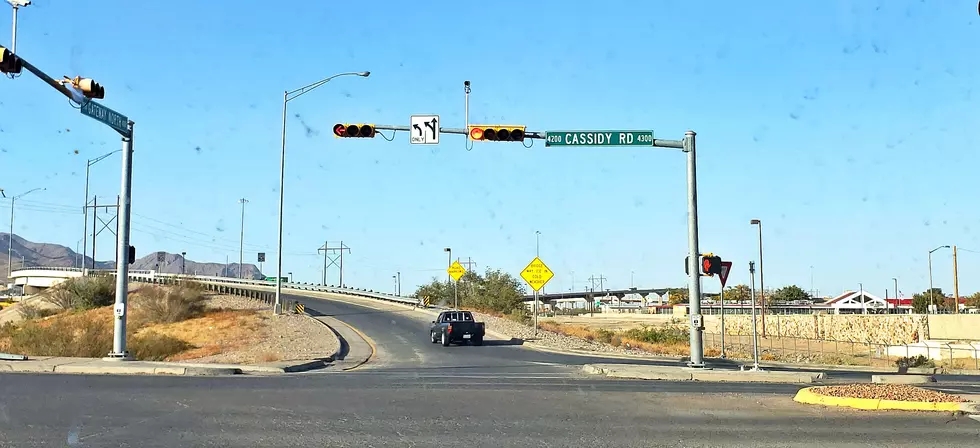 Roads in El Paso That Are Driven Incorrectly by Licensed Drivers
Veronica Gonzalez
There are some drivers in El Paso who need a lesson about exiting at exit 23 from the Patriot Freeway. Not a lot of people are familiar that when you exit the second lane to the right is a turning lane too. I can't tell you how many times I have had to jump the curb on the overpass on Cassidy Road.
Luckily, the beast I drive can handle jumping curbs but not incompetent drivers. It has gotten to the point that I don't trust taking that route home anymore and prefer to use Scenic Drive now. But when you're exiting the Patriot Freeway there are people who don't know that both lanes are turning lanes. Exit 23 has two lanes that can turn left but only the right lane can either go straight or turn left. Well, I have had to jump the curb a couple of times in order to avoid a fender bender.
Other times I have had trouble driving on that road wasn't as bad as the recent two incidents. Before when they would cross over in my lane my honk would swerve them back into their lane. I say those times weren't as bad because I wouldn't have to jump and ride the curb for a while like I have had to now. I am not sure who needs to see this but the two lanes are both turning lanes. The far-right lane is the only lane you can either turn left or go straight to get back on to the Patriot Freeway. My experience from driving on that road for so long now had me wanting to inform some El Paso drivers. But this cautious area got me wondering about other areas drivers in El Paso drive improperly at.
Another one that A LOT of El Pasoans can easily get a traffic ticket at is off of North Mesa and Executive Center. At those lights between FedEx and Family Dollar, you're not allowed to turn right on a red. Well, almost every time I am waiting at the lights every driver turns on red. Even on the Eastside when you're on the 601 Spur some always merge into your lane while merging to get on Purple Heart Memorial Highway.
El Paso Commutes Driven Wrong
Enter your number to get our free mobile app
See the Must-Drive Roads in Every State