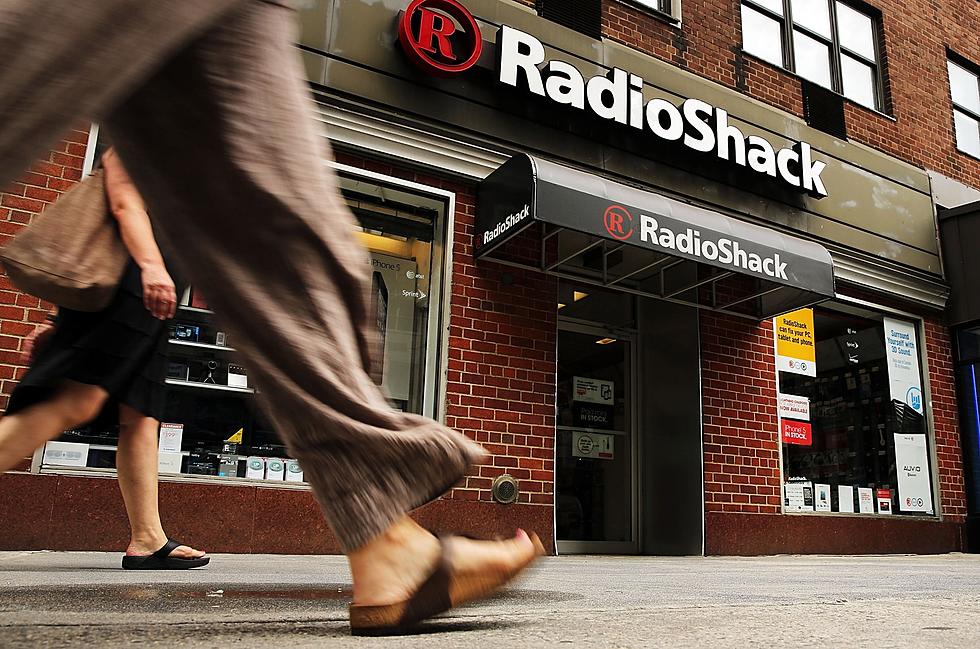 RadioShack Returns El Paso! As A Crypto Currency Site? I'm Minting 'BuzzBuckCoin'
Getty Images
Remember when RadioShack used to be in every mall? The one at Sunland Park Mall was upstairs in what became the discount shoe store that then became the "abandoned FORMER shoe store". It was right next to the former "Jerry's Perfect Pet's" (now ALSO abandoned). No trip to the mall was complete without a visit to see the puppies and kittens at the pet store, then next-door to look at RS's selection of cables, switches, and radio-controlled toy cars.
Enter your number to get our free mobile app
RadioShack finally folded up in 2015…a year you may have noted was at least a decade after everybody started buying their electronics from Amazon or eBay.  Here's an actual comment from this morning's App Chat:
"Radio Shacks are coming back??? F*** yeah!"
(30 seconds later…)
"Wait what????"
NOT THE SAME
RadioShack is NOT coming back as a brick-and-mortar store. They're not coming back as an online retailer.  Instead, they're going to be a "cryptocurrency exchange platform".
According to a statement from REV, the company that bought the brand in November, "We are confident RadioShack's relaunch as a cutting-edge e-commerce company will amplify the awareness of this iconic brand internationally".
Well, I GUESS so. I mean, we are talking about RadioShack for the first time in years.  Also, REV says, the relaunched RadioShack brand will "lead the way for blockchain tech to reach mainstream adoption" and other terms my Word document doesn't recognize.
This next part is the most interesting. Per RadioShack's website, "We will be the bridge between the CEOs who lead the world's corporations and the new world of cryptocurrencies."
Translation: Most of the world's business decisions are made by boomers who don't know what cryptocurrency is, so a familiar name will make them more likely to jump on board.
For what it's worth, REV has also been buying up a lot of other defunct brands. So, it could mean the world of crypto may soon include things like Pier OneCoin, Dressbarncash or, Sears&Roe-bucks.
I, for one, would be an enthusiastic early investor if Jerry's Perfect Pets ever decides to get into NFT's.
Here are 50 of your favorite retail chains that no longer exist.