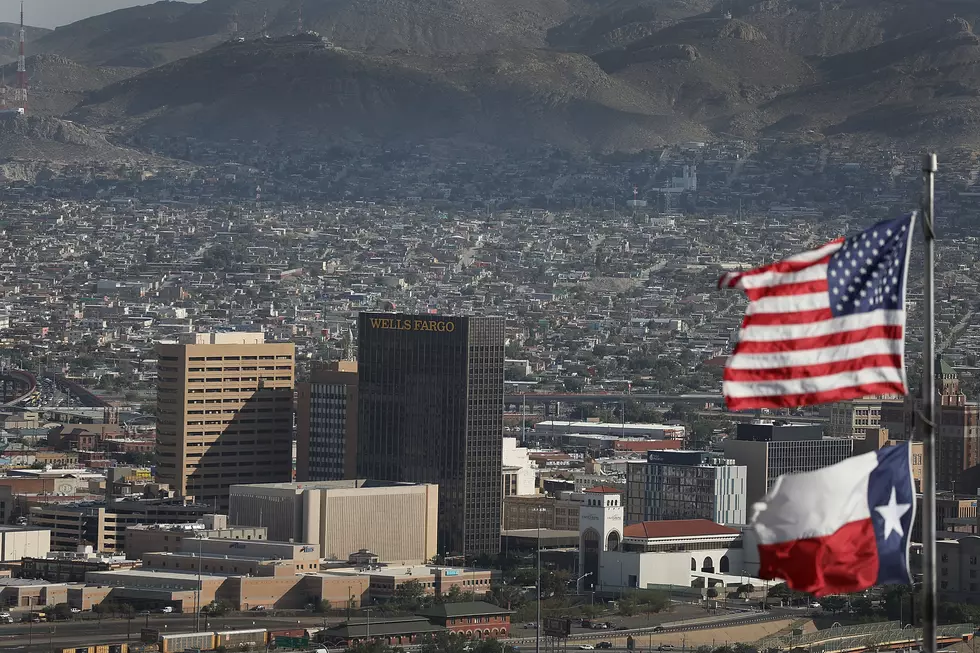 POYP Bands With El Paso Ties – The Good, The Bad & The Live
Getty Images
KLAQ's Party On Your Patio is tomorrow starting at 3 and (almost) every band featured has either lived in El Paso, pi***d El Paso off, or played a KLAQ event.
KLAQ's Party On Your Patio is an imaginary mega-concert to help make up for the fact that we can't see any real concerts right now. Call some friends, fire up the bbq grills, load up on beer, swim, throw some "wash-ahs" ... whatever you like to do. All while you enjoy your very own private concert with no parking fees, reasonably priced drinks, and no insane bathroom lines.
Here are a few fun facts about the bands:
ZZ Top. They kick it all off and have, (at

least

), two very meaningful ties to El Paso. (1) Billy Gibbons once lived in the Upper Valley. (2) Their iconic Eliminator album was partially completed in Tornillo, at the legendary Sonic Ranch.
Disturbed. Bassist John Moyer is a homie. He grew up here and played in local bands prior to "movin' on up" with Disturbed.
Motley Crue. Bassist/founder Nikki Sixx is another homie. As a youngster, he lived in both El Paso and Anthony, New Mexico.
Def Leppard. Back in the early 80's, following a concert here in El Paso, Def Leppard singer Joe Elliott tried to fire up their Phoenix crowd by telling them we, (El Paso), had been louder. He taunted them by asking if they wanted to be beaten by a bunch of "greasy Mexicans". Word got back and the city was pissed.
They were banned from playing El Paso again, a boycott of them was called for which included KLAQ removing them from the air, and there were places around town where people could destroy/toss their Def Leppard stuff. Those bins were all full too.
The band apologized and sent a bunch of stuff for The Q to give away and the ban was eventually lifted but, they didn't actually return to EP for decades.
Judas Priest and Poison have, of course, always been El Paso favorites and have each played here numerous times. I've had the pleasure of standing on both their stages to welcome Q fans to the shows and once even got to bring some KLAQ winners on stage during the grand finale of a Poison show in the Coliseum.