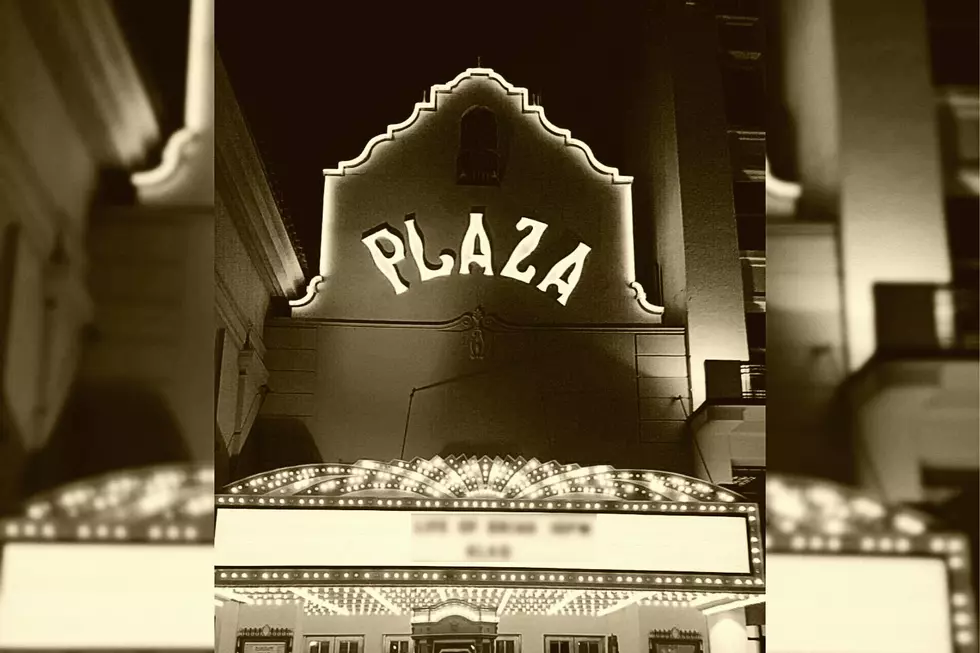 The Plaza Theatre Makes List of 5 Most Haunted Places in Texas
Joanna Barba
El Paso's Plaza Theatre has made a list of the five most haunted places in Texas.
I'm a little surprised by this news mainly because almost a year ago, I wrote this article based on a list from Onlyinyourstate.com that compiled"12 Haunted Places In Texas [that] Will Send Chills Down Your Spine". I was a little upset because not one place in El Paso was listed.
However, it's a new year and I'm finding new lists; like this one from Texashighways.com entitled "5 of the Most Haunted Locations in Texas" and El Paso's Plaza Theatre is among the five!
Enter your number to get our free mobile app
Of the Plaza Theatre, located at 125 W. Mills Ave., this is what they said:
Some of the Plaza's creepy tales, concocted in abundance, feature all the usual suspects—a drifting woman in white, a materializing man in black, a vanishing child bouncing a ball. Like most ghost stories, their veracity lies in the retelling rather than the reoccurring. But a much larger share of the Plaza's supernatural phenomena may require a ghost hunter's skill set to resolve. Apparitions including orbs, lights, and shadows; physical manipulations like electrical components switching on without power, objects moving independently, and sounds without sources; and manifestations such as stimulation by touch, smell, and temperature have all endured, transgressing the barrier between the spiritual and the material worlds again and again. Together, they suggest something more dynamic than a mere ghost story. You might want to call this a real haunting.
Pretty haunting right? I do admit that, as old as the Plaza is, I'm sure throughout the years the Plaza has gained some paranormal reputation- it was built in the 1930's! However, I would say that the ambiance and the entire look of the Plaza Theatre is what is more haunting.
It feels like you're transported to a different time when you walk into the Plaza and its hauntingly beautiful features will entrance you.
5 Rooftop Bars in El Paso