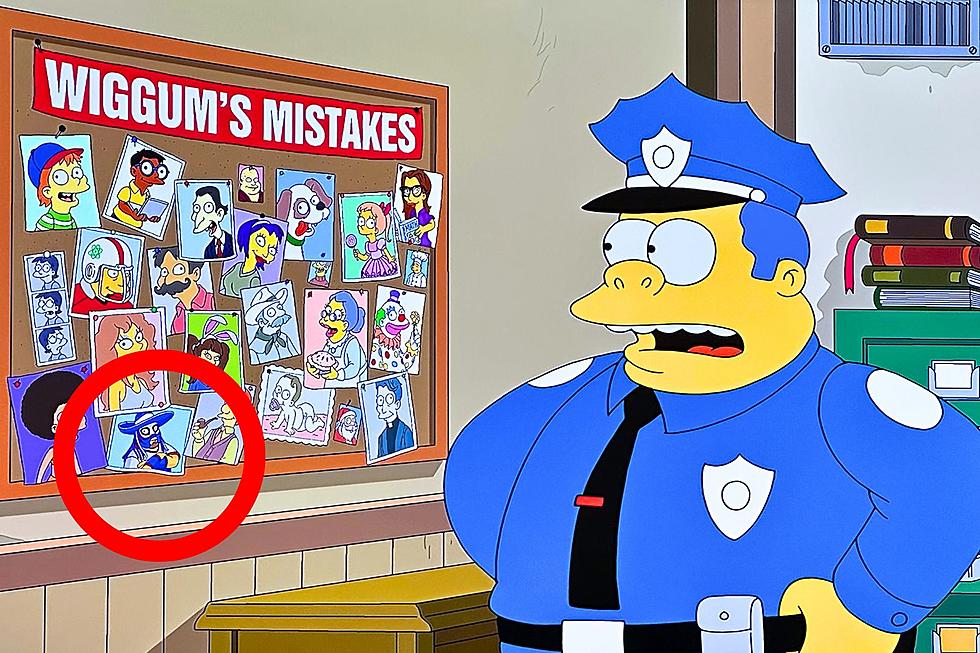 El Paso's Iconic Superfan Forever Enshrined in The Simpsons
via Disney Plus/Canva
We have many football super fans in El Paso, Texas but perhaps the most well known superfan of all was Ezra Uriel Castro, aka...Pancho Billa. The former Riverside High School football champion was known not just for being a proud El Pasoan/Dallas native, but for being one of the all time biggest fans for the Buffalo Bills. Tragically Ezra passed away from his battle with cancer on May 14, 2019. The Buffalo Bills wouldn't be the only people to honor Pancho Billa, so did The Simpsons television show.
Which Simpsons episode honored Pancho Billa?
In October 13th, 2019, The Simpsons would air the 3rd episode of their 31st season called The Fat Blue Line. Little over halfway through the episode, Officer Chief Wiggums goes to a board he has that says "Wiggum's Mistakes". Amongst the many photos of random Simpsons characters, one photo stuck out. One photo showed what appeared to be a masked man with a hat dressed in red, white & blue. Upon observation, fans of The Simpsons & the Buffalo Bills were quick to note that that particular man looked exactly like Pancho Billa.
Here is a screenshot from that episode so you can see for yourself.
If you can't see from this shot, let's zoom in a bit.
And one more zoom in for good measure.
I'll admit... I'm not a detective but I'm 100% sure that that is indeed a photo of Pancho Billa being honored, & immortalized, in one of the greatest tv shows of all time.
Even years after the episode aired, people still talk about Pancho being such an important figure for the Buffalo Bills fan base & indeed his hometowns of Dallas & El Paso. I know that Ezra is forever missed but forever loved by his family, the Bills Mafia & his friends & family in Dallas & in El Paso.
R.I.P. Ezra "Pancho Billa" Castro.
You Had to Be There: El Paso Edition
Amazing Rock Art Pieces by El Paso Artist Karmann "Sketchy Goat" Sloane
Karman Sloane, aka Sketchy Goat, has made some amazing art used by big names in the rock world. Here's a look at some of her favorite art designs that you might have seen.