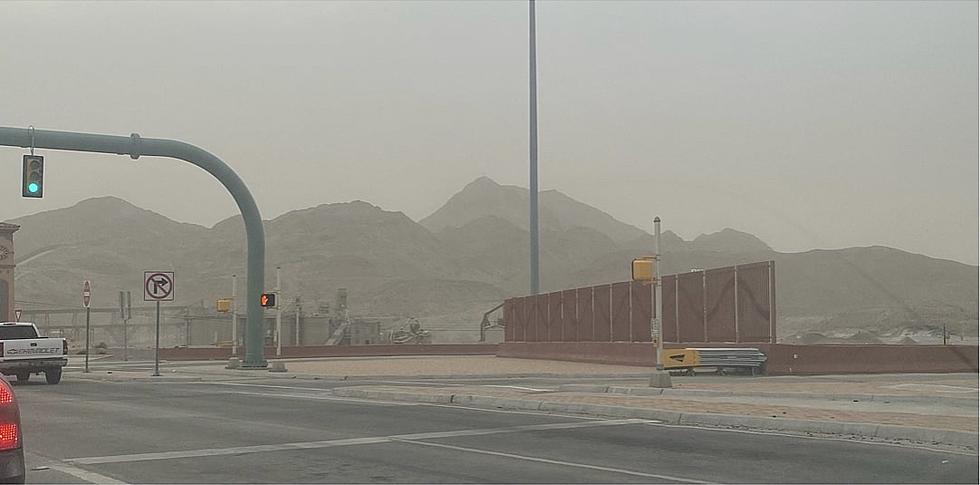 NWS El Paso: "Wednesday Will Be CRAZY With VERY Strong Winds"
Iris Lopez
Hold on to your trampolines, El Paso, because Wednesday is expected to be a VERY windy day!
The National Weather Service of El Paso recently tweeted out warning people in the borderland that Wednesday will be "CRAZY in the Borderland…. With VERY strong winds, blowing dust, mountain snow, lowland rain."
TUESDAY'S FORECAST:
Tuesday is expected to be the start of the weather action in El Paso with chances of rain and thunderstorms possible after 11 a.m.
We can expect a cloudy afternoon with afternoon highs reaching the upper 70s. Winds will gradually pick up with gusts of up to 30 mph expected in the afternoon than picking up to 40 mph later in the evening.
WEDNESDAY FORECAST:
A high wind warning is in place for the area from 8 am on Wednesday until 8 p.m. Wednesday. Gusts of up to 65 mph are expected on Wednesday.
According to the National Weather Service of El Paso, winds will peak during the early afternoon
hours on Wednesday with areas of blowing dust and sand possible which will lead to lower visibility.
High wind warnings are put in place to warn people of the potential danger from extreme winds including damaging winds that can blow down trees and power lines.
With high winds, local power outages are possible, and travel may become difficult, especially for high-profile vehicles.
A 20 percent chance of showers is also expected Wednesday into the late afternoon/evening hours.
STAY PREPARED:
Avoid being outside in forested areas and around trees and branches.
If possible, remain in the lower levels of your home during the windstorm, and avoid windows.
If you must drive during peak wind gust hours, drive with caution.
West El Paso Dust Storm