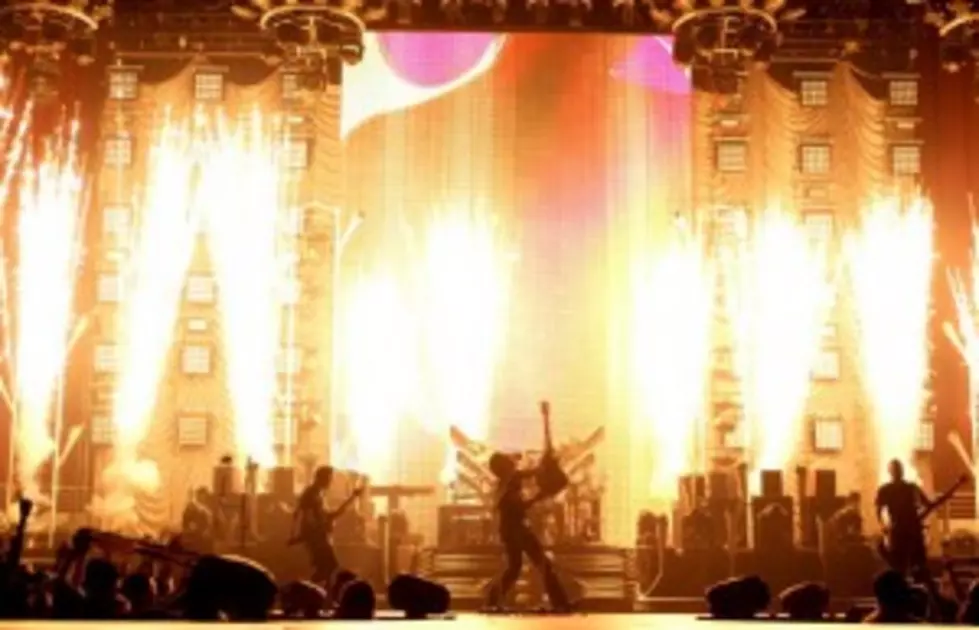 Nickelback Love Detroit! Really .. They Do! [VIDEO]
So, about the game today ...
A bunch of people apparently don't want Nickelback to play the half time show.  Nickelback apparently don't want to NOT play the half time show.  What to do?  Well, don't worry; Nickelback and Paul Scheer have a plan!! They even get Tom Selleck, Alice Cooper and Robocop involved!
Check out the video from funny or die that lays out their whole master plan. In it, Scheer says;
"Let's give Motor City that Motown sound they love," Scheer offers the rockers. "You're no longer Nickelback - now you're the Four Nickels. We'll put you guys in matching suits. You'll do synchronized dancing."
Click the link to watch it but, be careful!  There are a few F-bombs in it ... NSFW!!  hennemusic.com!
Happy Thanksgiving everyone!  I hope you and your family have the best holiday ever!
Now, grab a turkey leg, a few beers and let's get ready for some football!!!!!!!