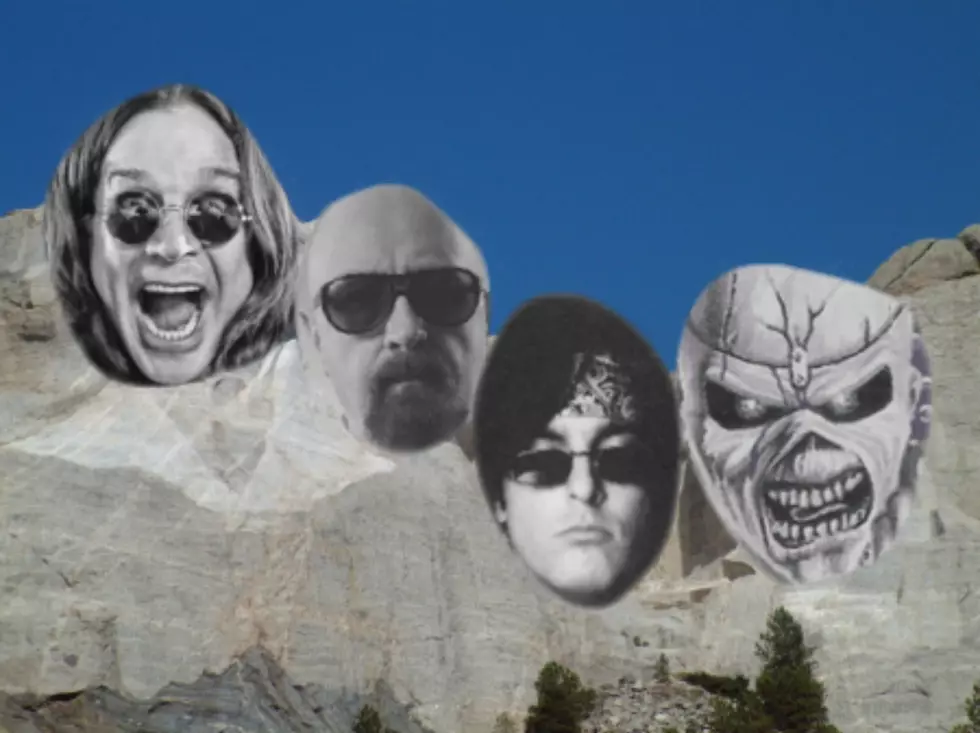 Mt. Rushmore of Rock Hall of Fame Snub-ees
Face In A Hole
According to the Rock and Roll Hall of Fame, Whitney Houston is officially a better "rock" artist than Judas Priest, Blue Oyster Cult and Jethro Tull. The late Houston will be enshrined in the Rock Hall this year while the other, "lesser" rockers remain on the outside. Fortunately, none of them probably care. The Rock and Roll Hall of Fame has about as much Rock credibility as James Taylor (also in the Rock and Roll Hall of Fame, Class of 2004).
So, who should be on the Mount Rushmore of Rock Hall Snub-ees? Here's the list we came up with in no particular order:
Judas Flippin' Priest, baby. Judas Priest have been eligible for the Hall since 1998. They are one of the greatest hard rock bands ever. Glen Tipton loves rocking so much he joins his bandmates every chance he's able even as Parkinson's disease is robbing his ability to use his hands. And Rob Halford…Rob Halford is a Metal God of the highest order. And, unlike some other hard rocking snub-ees, Rob is humble enough that he actually expresses gratitude and happiness when they're nominated. I'm not that kind of gentleman so I'll express my disdain for every year Priest are nominated but not voted in.
Ozzy is in the RRHF as a member of Black Sabbath which only makes sense because Sabbath were eligible a few years before Ozzy as a solo artist. But Ozzy has been eligible as a solo act since 2005. Think about the great Ozzy albums…you can picture the covers, can't you? If I say "Blizzard of Oz", "Diary of a Madman" or "Bark at the Moon" you can picture the album covers perfectly. Don't lie, you know it's true!
These guys have been eligible since 2006. Crue was THE hair metal band of the 80s. Sure, maybe the poofy hair, lady makeup and spandex might look a little cheesy today…but that didn't stop the Hall from inducting Bon Jovi last year. Vince Neil's bald spot rocks harder than Bon Jovi ever could.
I imagine the stuffed suits at the R&R Hall of Fame look at Iron Maiden the same way my mom looked at my friend David Davis when he showed up wearing his Eddie-Carrying-a-Union-Jack T-shirt: suspiciously, disapprovingly and not entirely welcome in the house. Which, of course, is exactly the effect good rock and roll should have on every "square" "adult". But you do your thing, Rock Hall of Fame. In a couple of years you'll be able to honor Hootie and the Blowfish before Maiden or any of the others on this list. Then maybe somebody will realize what a sham this all is and start a REAL Rock and Roll Hall of Fame.