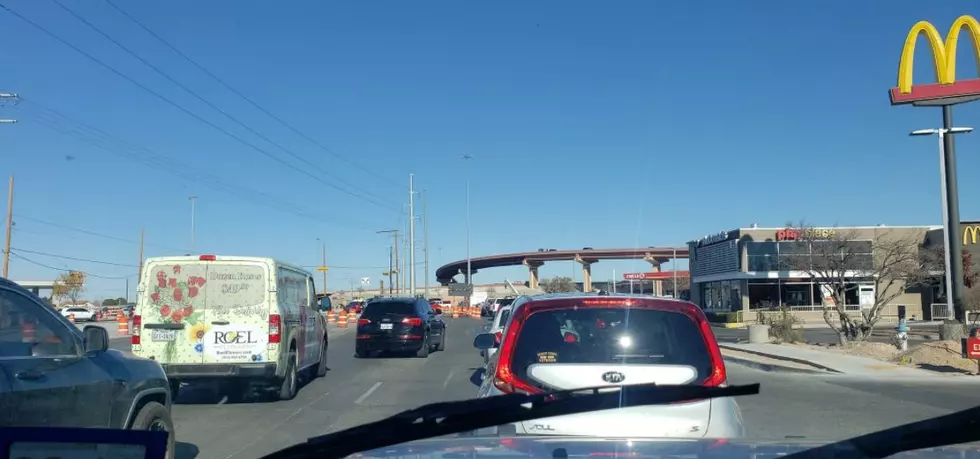 Montwood Dr. and N. Zaragoza Rd. Should Be a Last Resort Route
Veronica Gonzalez
There are some routes in El Paso a lot of us avoid because of how congested it can get.
When you put road work and confused drivers together it will give you traffic from hell. At least that is what some of us experience who are on the road near Montwood Dr. and N. Zaragoza Road.
On a recent errand, I was in the vicinity of those streets and noticed how dreadful they also have it. Traffic is very much like N. Mesa St. and Montecillo Blvd. around certain times. Traffic in that area fills up so quickly and takes extra time to get to your destination.
Traffic starts from the lights at Montwood Dr. and ends where the Zaragoza Marketplace shopping mall sits. It has been a very long time since I have been in that area so seeing the construction in that area was new to me.
Luckily I got in the correct lane I needed to get to where I needed to be, but there were plenty of people who did a lot of back and forth from the only two lanes.
Not only that but there were actual indecisive drivers who would hesitate in the space in between the two lanes. So if you need to get something done in that area make sure you leave the house extra early.
Normally before the road work, it would take me less than two minutes to get from that area to the other side on Joe Battle Blvd. Now with all the complications added along it took me 12 minutes total to get from one side of the Loop to the other. This time I know now not to take that route in the future. Feel free to share how you feel about that area in the poll below.
Pick a Lane Any Lane
Enter your number to get our free mobile app
CHECK THEM OUT: States With the Best and Worst Commutes