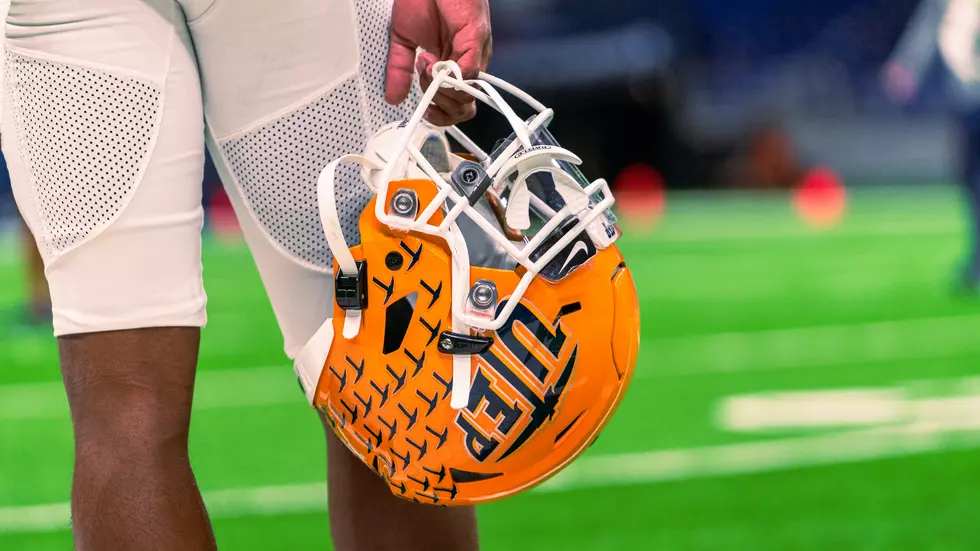 MinerTalk is Back: 600 ESPN Predicts UTEP's Record This Fall
Connor Putman | UTEP athletics
For a third consecutive season, MinerTalk is back on 600 ESPN El Paso after every UTEP football and men's basketball game. We will take phone calls, listener reactions and recap the game following the broadcast. In addition, you can listen to the recap of MinerTalk On Demand by searching for "MinerTalk" wherever you get your podcasts.
MinerTalk is brought to you by the Oscar Arrieta Agency, which has clear bags that you can take to the Sun Bowl for each game
Read the prognostications for UTEP's record this year from the 600 ESPN El Paso team:
Adrian Broaddus - (6-6, 3-5 C-USA): UTEP goes bowling for the first time since 2014
Year four has to be the year for Miner head coach Dana Dimel. He has nearly every starter returning on offense and nine returning on defense. The team has more solidified starters than they've had in years. It's also worth it to mention, four of their first five opponents didn't play in 2020, with the exception of a shortened schedule that New Mexico had. There is no excuse for them to go less than 6-6. I think they beat NMSU, Bethune-Cookman and New Mexico in non-conference, while beating Old Dominion, Southern Miss and Rice in C-USA play. If the team gets less than five wins, this year will be a major letdown.
Steve Kaplowitz - (7-5, 4-4 C-USA): UTEP finally gets back to a bowl
The more I think about this season, the more I think the Miners start off well in non-conference games. They have 19 returning starters from a year ago and Coach Dimel is touting his team's depth at every position. Then again, this is UTEP; when does anything ever go according to plan? The answer is 2021. The college football gods finally bless El Paso with the kind of season that Miner fans have been waiting seven years for. Expect a hot a start and .500 play in conference. That is good enough for seven wins and a trip back to the postseason.
Sal Montes - (5-7, 2-6 C-USA): UTEP unable to capitalize on early momentum
I'm really trying to find myself in believing that UTEP can make a meaningful improvement, and I hope that I am completely wrong, but going off of the recent history shows me more negatives than positives. It is extremely hard to ignore the fact that UTEP is only 1-20 in Conference USA under the current regime. Granted, the Miners only played four conference games in a Covid shortened season and showed promise in the final game of 2020 by nearly pulling off a shocker at North Texas, 45-43. Entering year four under Dimel, the Miners are 2-6 in games that are decided by seven points or less, with the lone wins coming against non-conference FCS opponents Houston Baptist (36-34) and Abilene Christian (17-13). Add that onto the dreaded tale of UTEP not doing well in afternoon games when the final four contests feature a 2 p.m. kickoff or earlier. I see UTEP starting out 3-1 in non-conference with the only loss to Boise St. and a pair of C-USA wins against Old Dominion and La Tech (UPSET). The potential to make a positive change this season is there but this is where the results are a major priority. Coach Dimel will have his best year with his best team thus far, but will it be enough to break the losing-season streak?
LOOK: Here are the 10 US golf destinations with the most courses per capita
Discover where you can find the best access in the country for your pick of courses, the unique terrain that lends itself to world-class golf, and what makes select clubs noteworthy.