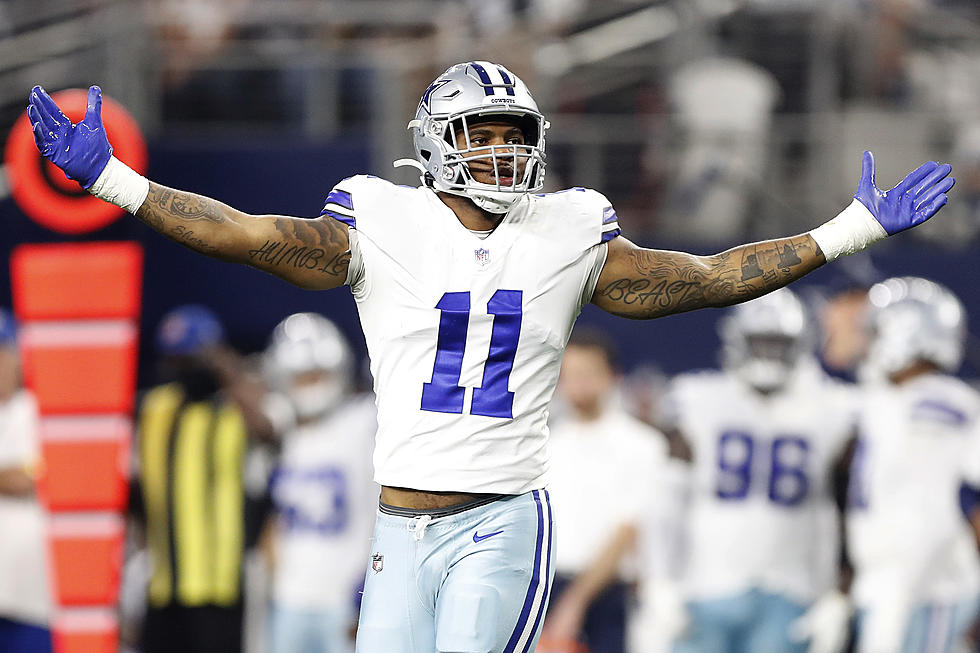 Micah Parsons to Join Jones' Celebrity Softball Game in El Paso
Getty Images
We know most El Pasoans share a love of a few things - football, the Dallas Cowboys, and Aaron Jones.
Well, now El Pasoans can look forward to all three coming to El Paso.
That's right... the Jones brother's charity, the A&A All The Way Foundation, just announced arguably the best defensive player in the NFL is joining the celebrity softball game at Southwest University Park.
This roster addition announcement comes just a few days after the Jones brothers added El Paso native Ricardo Pepi to a roster. Of course, you remember him from being the biggest snub from the U.S. Men's National Team roster for the World Cup in Qatar. Still a terrible decision, by the way.
This event is crazy star-studded. Parsons isn't the only NFL player joining Aaron Jones. UTEP grads Nik Needham (Miami Dolphins) and Roy Robertson-Harris (Jacksonville Jaguars) are also set to participate in the charity softball game. Also coming from the NFL to the Sun City is running back Jeff Wilson, Jr. (Miami Dolphins).
It's all going down at Southwest University Park on Thursday, June 29. The event begins with a home run derby at 6:30 p.m. I'm guessing Micah Parsons might be able to put on a show in that event. It is then followed by the celebrity softball game at 7:30 p.m.
You can get your tickets for as little as $30 a piece (remember, it's for charity) by clicking here.
In addition to the events on the field, there will also be a silent auction. All proceeds go towards the foundation's mission of making a positive difference in the lives of kids.
Shout out to Aaron and Alvin Jones for always putting El Paso in the best light.
Patrick Mahomes Missouri Home Now Available in Kansas City