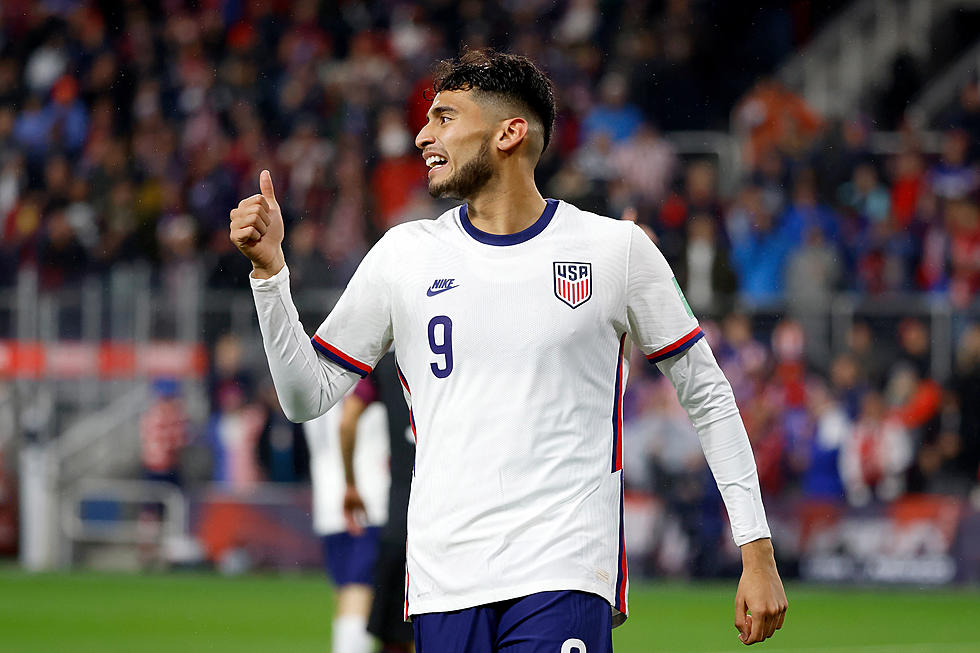 USMNT Are Out, And Everyone Missed El Paso's Pepi
Getty Images
It's the end of the road for the USMNT in the 2022 FIFA World Cup.
They lost 3-1 to the Netherlands in the Round of 16.
And while they weren't expected to win, the U.S. had it's chances.
Yeah, that one was just two minutes in from the team's best player. But give Pulisic credit for even playing. He spent much of the second half of the USMNT win over Iran in the hospital after getting crunched on his game-winning goal that ultimately sent the U.S. to the Round of 16.
But the lack of U.S. goals continued and that's when El Paso native Ricardo Pepi's absence started to re-emerge.
Nice, I can always appreciate a solid attempt at a Pepi pun.
Even a former ABC-7 sports anchor wasn't forgetting his El Paso roots:
If you need a refresher on Ricardo Pepi being left off the USMNT roster and the outrage it caused, check out my article here.
Speaking of our good friend KTSM sports director Colin Deaver, who went viral for that reaction to Pepi's snub, he didn't remain quiet during that frustrating first half.
If only.
The USMNT made it interesting for a few minutes when they narrowed the deficit to 2-1, but it just wasn't enough.
All things considered, the odds were stacked against the U.S. before they even took the field.
El Pasoan's can only hope this is the last World Cup match we'll see without the red, white and blue covering Ricardo Pepi on the pitch. Never again!
El Paso Winterfest 2022
Townsquare Media El Paso was invited out to an exclusive media event to kick off El Paso Winterfest 2022.
This year, Townsquare Media is teaming up with El Paso Live and the City of El Paso to bring a real ice rink to Downtown El Paso.