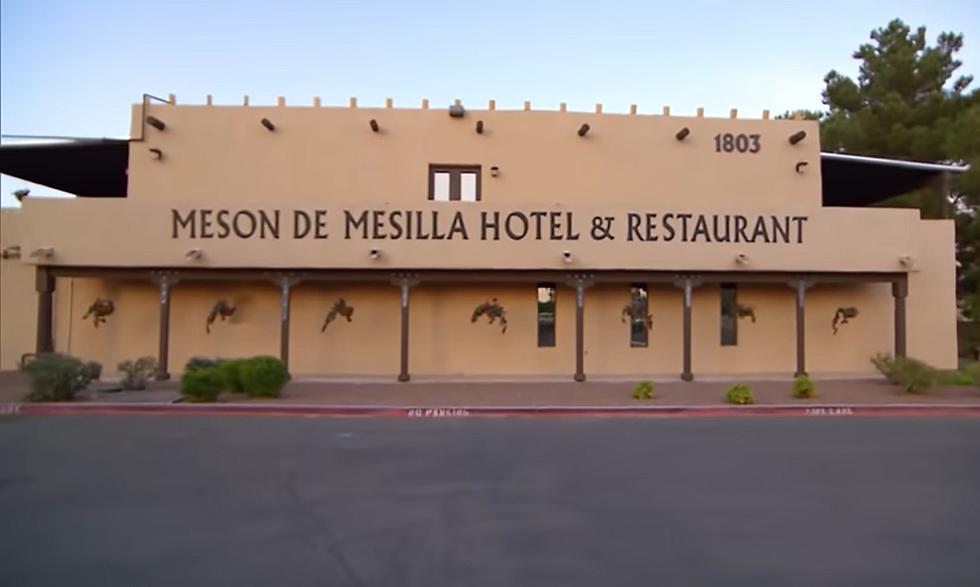 Where Is New Mexico's Meson De Mesilla From Hotel Hell Now?
Gordon Ramsay via YouTube
We love seeing El Paso & Las Cruces on television. When Gordon Ramsay came to Las Cruces, New Mexico back in 2014, it was a big deal. Anyone who remembered his show, Hotel Hell, will remember when Meson De Mesilla appeared on season 2 of the show & the experience was... well a rollercoaster to say the least. But the big question is, is Meson De Mesilla still around?
Let's have a look back at the episode itself.
The Meson De Mesilla appeared on the season 2 premiere of Hotel Hell on July 21, 2014. Some of the highlights from the show include the owner, Cali Szczawinski, showing her Cher "impressions" for her guests,
Another highlight was David Ramos & his food truck, A Little Taste of New Mexico, & the hotel owner requiring guests to sign a "clean waiver"
Cali getting so fed up with the hotel manager, she fired him & let him go during the episode,
Even after the hotel received a HUGE makeover, it wasn't enough to make the owner happy.
Overall... the hotel certainly experienced a rollercoaster of problems before Gordon showed up & the highlights above couldn't show everything that happened on the show. Thankfully, if you want to watch the whole episode, it is uploaded in its entirety on YouTube.
What happened to Meson de Mesilla after the show?
After Gordon's renovation to the hotel, it turns out that the owner would actually remove a lot of the things that Gordon brought to help the hotel. In 2016, they opened up a separate restaurant from the hotel, in hopes to bring in more people. But that wouldn't be the only change to come to Meson de Mesilla...
So is Meson De Mesilla still open today?
The answer is yes...sorta. The building IS still up & running; however it's not CALLED Meson De Mesilla anymore. The new owners bought the place in 2017 & it's sporting a new name called Hacienda de Mesilla.
It's still at the original location, 1891 Avenida de Mesilla. And yes you can find it on Google Maps.
While we can't considered the hotel a "failure" (Meaning it's closed down for business), it's still open to this day, just under new management. So, in a way, you COULD call it a success.
7 Movies That Were Filmed in El Paso