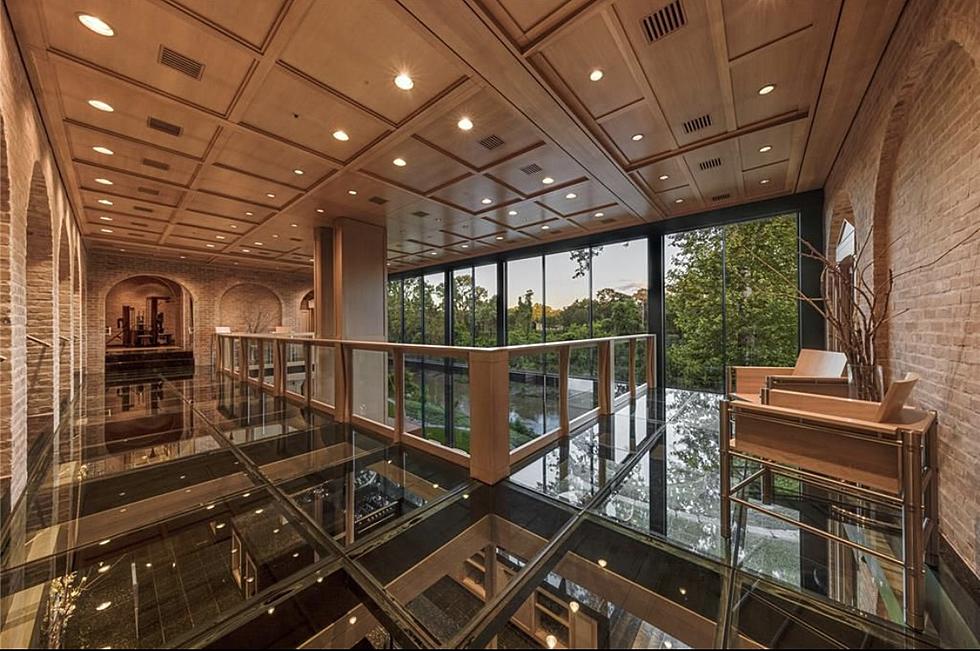 Literally Walk on Air in This Houston Home With Glass Floors
Zillow
Everything is bigger in Texas... and fancier, too. This fancy Houston home just went up for sale - but it's not for those who may have a fear of heights. Or for those who crack under pressure.
At $19,500,000 this property is 18,113 square feet and sits on a 3.6-acre lot. The address is 306 Longwood Ln, Houston, TX 77024.
According to Zillow, it began as a midcentury brick home and has now been transformed into a contemporary architectural triumph combining Eastern and Western inspiration.
It was built in 1965 and has a waterfront view of the Bayou. It has its own pool and spa and 7 fireplaces... but the coolest thing about this house are the glass floors.
Glass floors have been used in architecture and design for quite some time. In the early days, glass floors were mostly found in commercial buildings. One of the earliest examples of a glass floor in the United States can be found in the Crystal Palace, which was built in New York in 1853.
More recently glass floors have become more common in residential architecture, especially in modern and contemporary homes. They are often used as a way to bring natural light into spaces and to create a sense of openness and transparency.
If the glass floors don't do it for you, maybe the elevator will.
Check out the photos of the home below:
Houston is often called the "Energy Capital of the World" due to its prominent role in the oil and gas industry. It is home to the headquarters of several major energy companies, including ExxonMobil and Chevron.
With advancements in glass technology, it became possible to create stronger, more durable, and more aesthetically pleasing glass floors, which increased their popularity.
El Paso's Super Mario Themed AirBnB
The perfect overnight stay for the gamer in your life!