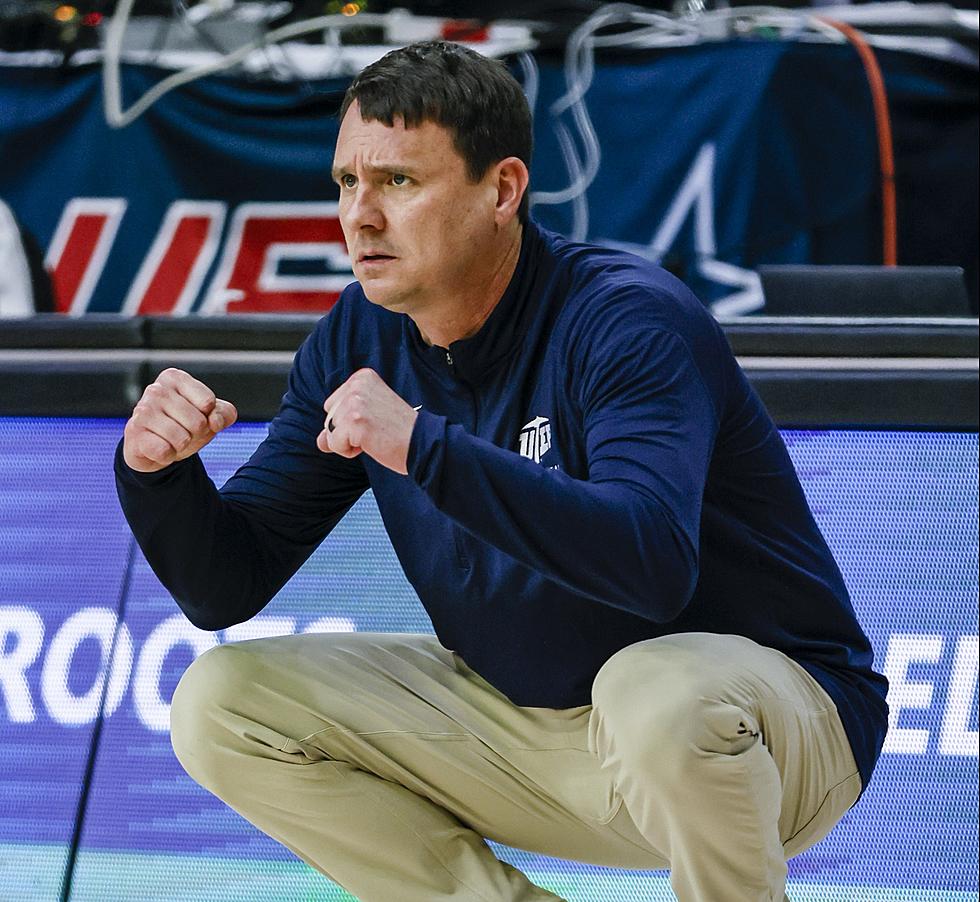 Jim Forbes Classic Will Be Good Test For UTEP Basketball
Matthew Pearce/Rick Yeatts
As we approach Thanksgiving later this week, the UTEP men's basketball team will be hosting a multi-team event at the Don Haskins Center. The inaugural Jim Forbes Classic presented by Speaking Rock will feature the Alcorn State Braves, Cal State Bakersfield Roadrunners, and Texas A&M-Corpus Christi Islanders.
Historically speaking, those three teams do not sound like much. However, Alcorn State has already defeated Wichita State (66-57) and Stephen F. Austin (69-60) on the road, while A&M-CC thumped UTSA by 20 points. According to CBSSports.com, the Braves have the #3 RPI in the nation, while the Islanders check in at #37. What it means is that this week will feature some excellent basketball and the Miners will have their hands full.
For UTEP head coach Joe Golding, he knows that all three teams will play a similar style of defensive basketball like the Miners. Alcorn State won the 2021-22 SWAC regular season championship and qualified for the NIT. They also return a trio of starters from last season in Dontrell McQuarter (5.7 ppg and 4 rpg), Byron Joshua (10.3 ppg /4 rpg), and Oddyst Walker (5 ppg). They also bring back preseason All-SWAC honorees Dominic Brewton (13 ppg / 5 rpg / 2.3 apg) and Keondre Montgomery (12.5 ppg / 7 rpg).
Cal State Bakersfield is the weakest of the three teams, since they finished just 8-19 last season. They lost to Utah on the road 72-44 and then beat Idaho five days later 52-43. Junior guard Kaleb Higgins leads the team averaging 11.7 ppg, 3 rpg, and 3.3 apg. Former Ole Miss transfer Antavion Collum (8.7 ppg and 5 rpg) and senior forward Cameron Smith (7.7 ppg and 6 rpg) are also players to watch.
Texas A&M-Corpus Christi returns six players from their 23-12 NCAA Tournament team last season. They rebounded from a 19-point loss to Mississippi State with wins over UTSA, Trinity, and UT Rio Grande. Senior forward Isaac Mushilla leads the team with 15.3 ppg and 11.8 rpg. Guards Trevian Tennyson (12.8 ppg), Ross Williams (11.8 ppg), Terrion Murdix (9.8 ppg, 4 rpg, 4.8 apg), and Tyrese Nickelson (8.8 ppg) are all players to watch for the Islanders.
The Miners will need to tap into their depth to handle three games in four nights for the Jim Forbes Classic. First, they host Alcorn tomorrow, before welcoming Bakersfield on Wednesday, and A&M-Corpus Christi on Friday. All of the Miners contests will be at 7 p.m., but there will be an early game each night that starts at 4 p.m. For basketball fans that cannot get enough hoops, six games this week should fill your appetite. Keep a close eye on the Braves and Islanders, who will square off against each other at the Don Haskins Center Wednesday afternoon at 4 p.m. That game could feature a pair of NCAA Tournament teams.
Tickets are available by visiting www.UTEPMiners.com/Tickets or by calling (915) 747-UTEP.
LOOK: Biggest underdog victories in March Madness
Every spring, legions of sports fans turn their attention to college basketball when
March Madness
takes the national spotlight. Using aggregated Associated Press data, BestOdds has come up with 10 of the biggest—and most unlikely—underdog wins in March Madness history.