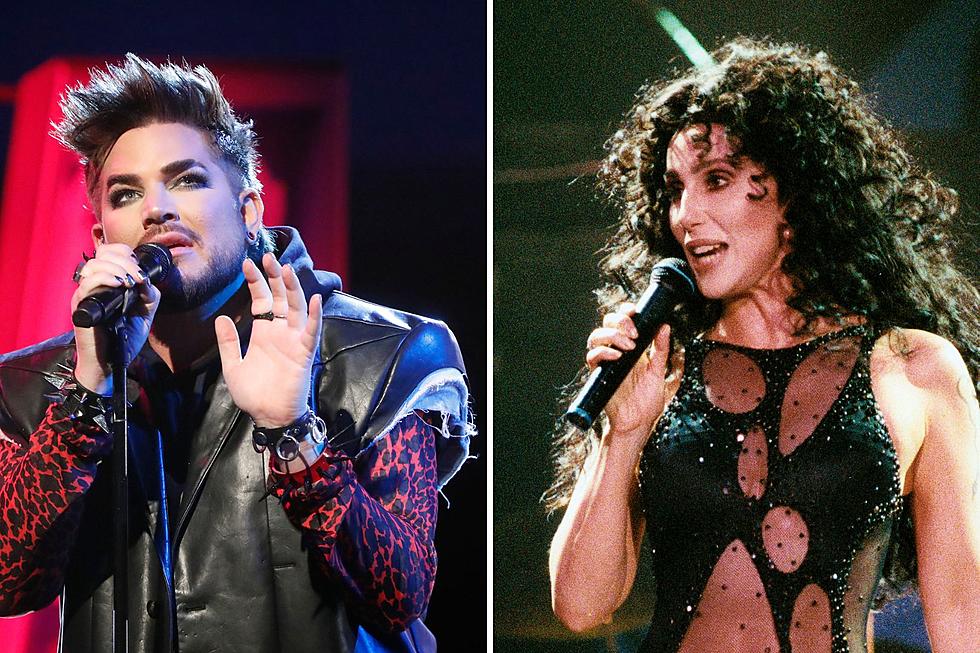 Adam Lambert's Pitch-Perfect Cher Impression Turns 'The Muffin Man' Dance-Pop
Lou Rocco / Pete Still, Getty Images
Current Queen lead singer Adam Lambert wowed TV audiences with his amazing Cher impression on the late-night talk show host Jimmy Fallon's That's My Jam on NBC Monday (April 17).
The series, which premiered in 2021, takes after Fallon's funny Tonight Show bit — as stars spin the "Wheel of Musical Impressions," receiving a song title and the name of a singer they must emulate to perform it. On Monday, Lambert got Cher and "The Muffin Man."
See the video down toward the bottom of this post.
READ MORE: The 'Big 4' Bands of 10 Rock Subgenres
Fan responses to Lambert's spot-on Cher impression immediately started popping up on Twitter. "i didn't know i needed adam lambert singing the muffin man as cher," one viewer tweeted.
"I'll never recover from hearing Adam Lambert sing Muffin Man in the tune of Cher," another wrote. "I'll only accept this from now on." See more tweets under the clip.
Lambert, who now fronts Queen + Adam Lambert, was runner-up on 2009's American Idol Season 8. "The Muffin Man" as a nursery rhyme goes back to the early 19th century.
In 1998, Cher's "Believe" revolutionized the use of Auto-Tune in pop recordings when it emerged that year from her 22nd studio album of the same name. That's My Jam airs on Mondays at 10PM ET/9PM CT on NBC. It streams on Peacock the following day.
Sign up for Loudwire's newsletter and get the Loudwire app to stay up to date with the latest rock and metal news.
Adam Lambert Sings "The Muffin Man" in the Style of Cher's "Believe"
Adam Lambert Cher Impression Twitter Responses
35 Best Rock + Metal Cover Songs of 2022
Fiercely faithful or creatively original, these covers caught our ears.