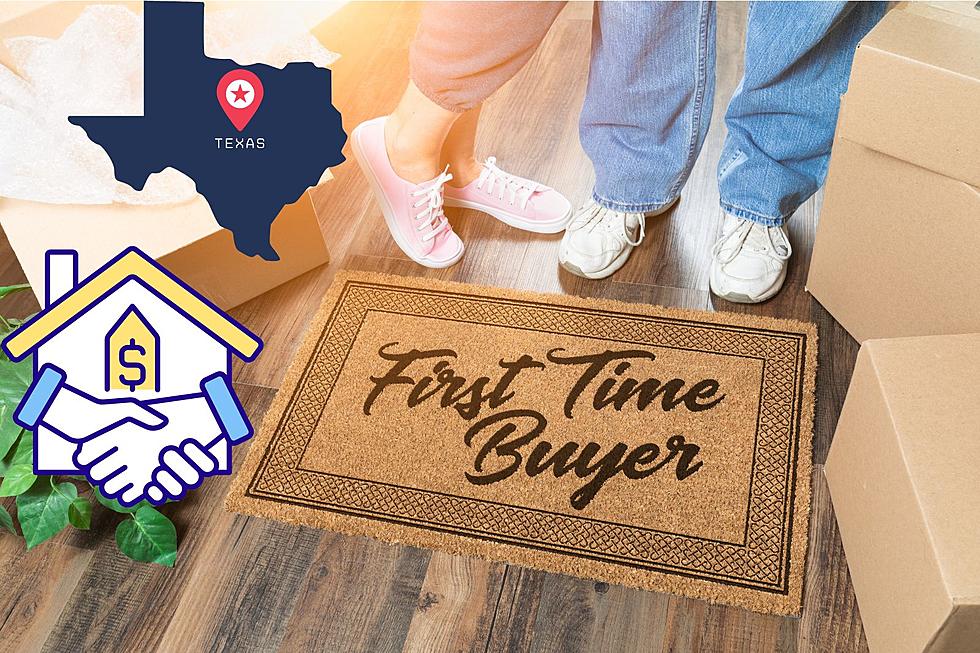 Best 10 Cities for First-Time Homebuyers, 5 Are in Texas
Canva
Looking into purchasing your first home can be intimidating, I know I always thought that it took thousands and thousands of dollars to make it happen. Luckily, I was pleasantly surprised when my wife pushed me to look into buying a home. Looking back now it was the best financial decision we ever made, even when we see property taxes skyrocketing. But after finding some success in real estate I always push others to look into buying instead of renting. Which is why I was so excited to see that of the 10 best cities for first time homebuyers in the country, 5 of those cities are here in Texas. 
The company SmartAsset ranked 185 different metro areas based on affordability, growth potential, competition and demographics to create this list. Which is great, hopefully it encourages people to look into homeownership. Remember it all starts with collecting information and looking at what you can afford, not what the bank is willing to lend to you.  
The Population Keeps Growing in Texas
According to U.S. Census data the population in Texas has grown 43% from 2002 to 2022. But there are still areas in Texas that have plenty of homes available for people interested in buying.  
Let's Look at the Best Areas to Buy
Here is a look at the top 10 best cities for first-time homebuyers, including 5 being right here in the great state of Texas. Good luck with the purchase of your first home, remember to have patience as the process can be challenging at times.  
10 Best Cities for First-Time Homebuyers
5 of the top 10 cities for first-time homebuyers are in the great state of Texas
6 Common Real Estate Fears for Buying or Selling
24 Items You Should Avoid Buying at Dollar Stores in Texas
To avoid a low quality item, you should avoid purchasing these things at dollar stores.