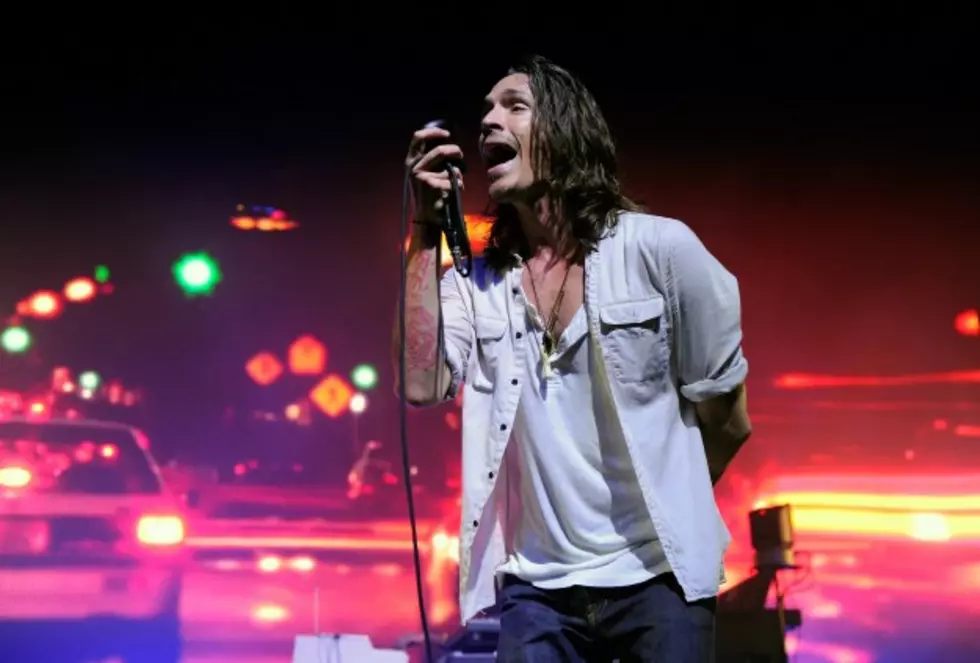 Incubus Singer Brandon Boyd Talks Influences at Musicians Institute
Incubus vocalist Brandon Boyd recently held a lengthy speaking engagement at the Musicians Institute in Hollywood, Calif., where he discussed the band's origins, influences, and the secret of their longevity.
Incubus have enjoyed levels of massive success for more than a decade by crafting an unusual sound that is identifiably their own. Vocalist Brandon Boyd spoke to a forum of eager students at the prestigious Musicians Institute last week and revealed that they owe their success to their influences at the time they formed the band in the early 90′s.
"At that time music got turned on it's ear. We were listing to bands like Primus, Mr. Bungle, John Zorn, we also got into Soundgarden, Rage Against the Machine," said Boyd, as reported by KROQ. "What's amazing is those bands are still good now, they're still relevant now. Alice in Chains, Red Hot Chili Peppers, these bands that were coming of age right when we were growing up, at that most important, kind of pliable time in your youth. We were basically so inspired by music, that we decided to make music on our own."
The band formed in 1991 with Boyd, guitarist Mike Einziger, and drummer Jose Pasillas, all of whom remain in the band — not something many bands 21-years old can say. "We were kids together long before we were even into music. We were surfing together and doing book reports together, and cheating off each others tests and everything," Boyd revealed. "We have a family dynamic. So when s— goes wrong, it goes really wrong. But at the end of the day we are like, 'I love you dude, I'm sorry."
Boyd also let the audience in on the ultimate secret to the durability of Incubus — "Vitamin C," he joked before admitting, "I honestly don't know. I'm surprised by our longevity…in a lot of ways I feel like we're just getting started…Music is quite literally infinite. We have a finite number of notes to play with, but there are in infinite number of possibilities to choose from."
See the full story about Boyd's visit to the Musicians Institute at KROQ.