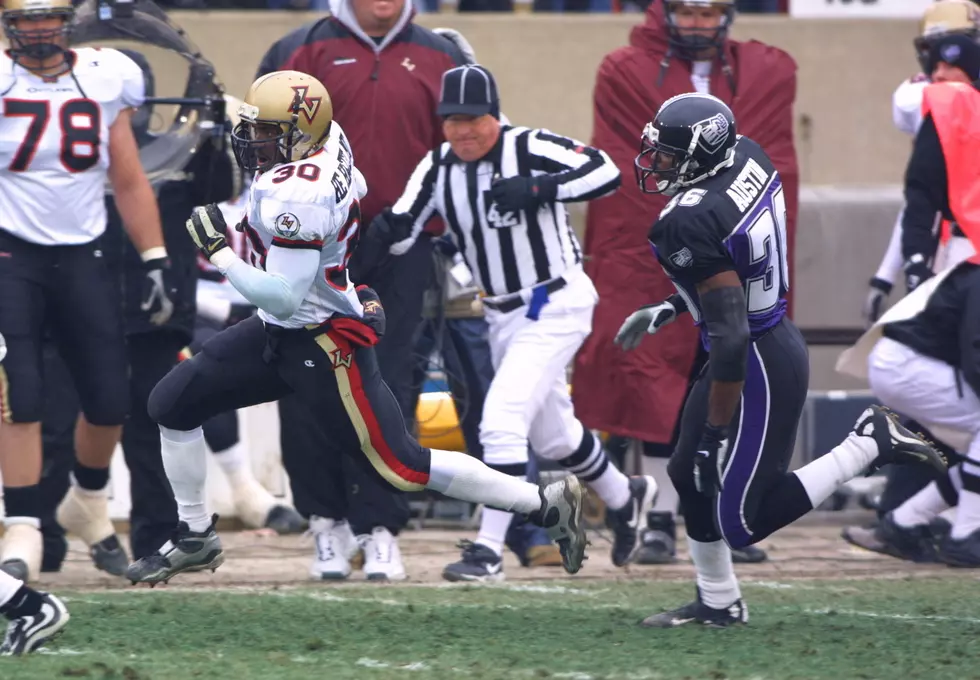 'He Hate Me' Found After 6 Days Missing
Getty Images
The XFL returns next year, and probably the most recognizable player from the league's first run was missing for 6 days. And by 'recognizable' I mean that he was the one name that people remember from the original run of the XFL. And by 'name' I mean the nickname printed on his back.
'He Hate Me', real name Rod Smart, was last seen on June 12th in a suburb of Charlotte. On Tuesday, June 18th, the Lancaster County Sheriff's Office sent out an alert stating:
"It is unusual for him to be out of touch for this long. Mr. Smart's family is worried about his safety and well-being."
Thankfully Smart was found safe and sound, but no details were given as to where he was or why he was gone.
Smart went by the name 'He Hate Me' when he played for the Las Vegas Outlaws back in 2001. He went on to the CFL, then to the NFL. Briefly playing for the Philadelphia Eagles, until ultimately spending 3 seasons with the Carolina Panthers. He got limited playing time as a reserve during the Panthers 2003 NFC Championship season.