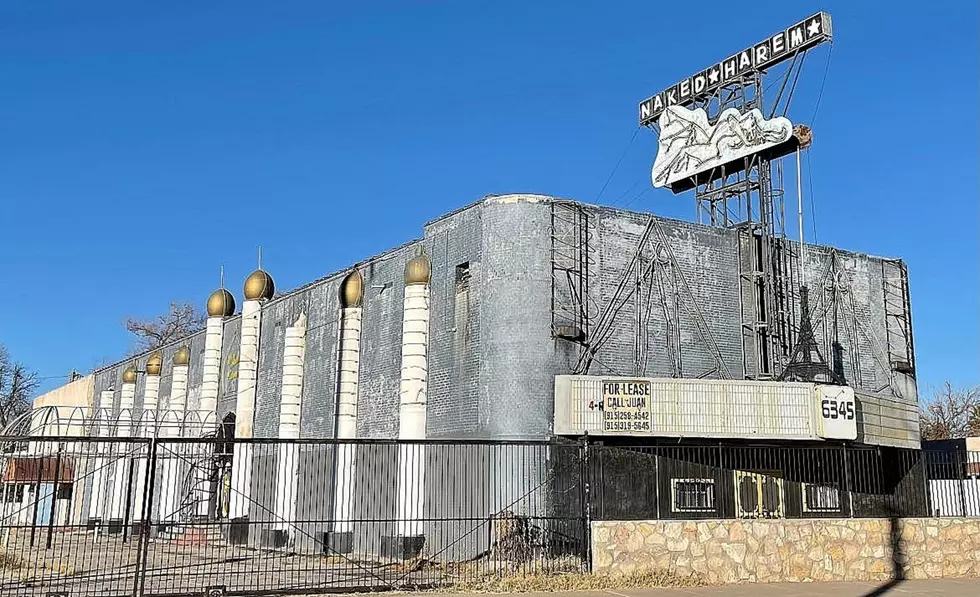 Gone But Not Forgotten: 6 Businesses El Pasoans Miss the Most
Tricia Martinez
Chopsticks is making a very welcomed comeback to El Paso! Can you believe it?
Monika over at our sister station Kiss FM, shared the news that Chopsticks, along with 25 other great businesses will soon be opening their doors to El Pasoans in the Eastlake Shopping Center.
Chopsticks was one of the most missed restaurants in El Paso, next to Pancho's of course. With Chopsticks making a return, it got me wondering, what other businesses do we miss the most?
Enter your number to get our free mobile app
I went ahead and asked our Facebook followers "what's something that's no longer in El Paso that you miss?"
Unfortunately, we didn't get that many answers. But the answers that we did get were actually great. Here are six businesses that are no longer in El Paso that we miss.
Putt Putt Golf & Games 
Putt Putt Golf & Games was El Paso's favorite spot to do some mini-golfing. I'm not entirely sure when it closed down, but it is missed.
Pistol Pete's Pizza
I can't pinpoint when exactly it closed down, according to the Peter Piper Pizza Wiki, they took ownership of all Pistol Pete's in 1995. Then suddenly there were no Pistol Pete's and Peter Piper took over, which I'm not complaining because Peter Piper Pizza is bomb! In the two locations that Pistol Pete's used to stand now occupy a dental office and a candy store. It was definitely a moment in time, RIP Pistol Pete's, everybody DID love it.
Bennigan's 
I do remember many talking about this restaurant. The closest one to us is about three hours away. I hear St. Patrick's Day was the bomb at Bennigan's. Bennigan's closed down in 2008.
Shakey's Pizza 
I never even knew El Paso had a Shakey's Pizza- actually, I don't think I'd ever even heard of Shakey's! But I have seen posts online where people fondly remember this place!
Silver Streak 
Ah, who can forget that flame broiled goodness? One of the original locations, in the Northeast, had closed down years ago. We had one left in Clint, but unfortunately that one closed down in 2020.
The Naked Harem 
I'm sure whoever wrote this one in was trying to be funny, but I'm also sure that many do miss the purple palace.
You Had to Be There: El Paso Edition