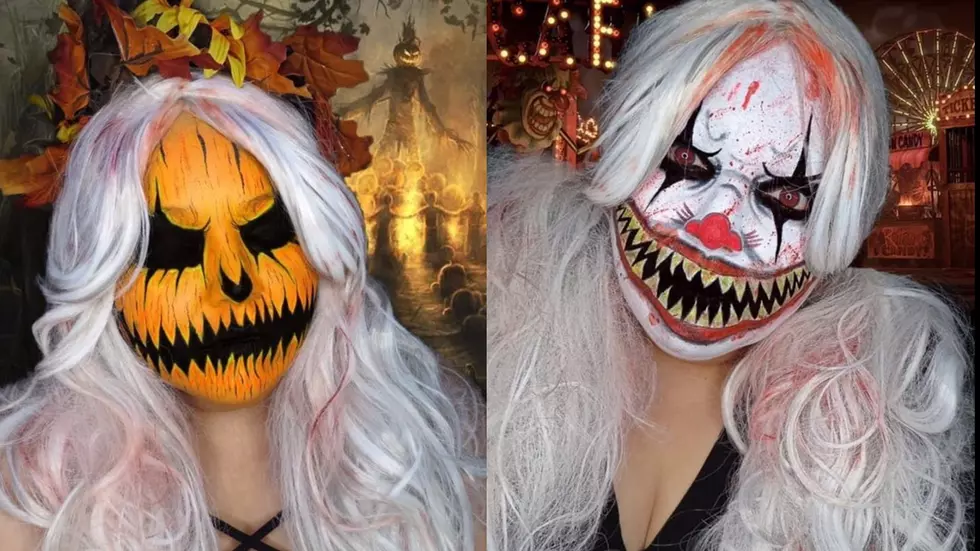 Get Some Halloween Inspiration from This EP Makeup Artist
Makeup By Anastasia
I am not a makeup artist. I think we definitely established that when I went and tried to become "The Nun" and ended up looking like "Kung Fu Panda". Then I tried to redeem myself by becoming "The Terminator" but I completely messed that one up too, and it was probably supposed to be the easiest makeup tutorial ever- I ended up accidentally ripping some of my eyebrows off. Last year, I tried to make a comeback by doing a Pennywise makeup tutorial and let's just say the texture was a bit off.
This year, I've decided to actually look at makeup tutorials rather than just look at a picture hoping to nail it. When looking for a makeup artist and tutorial for Halloween, there are thousands to choose from, which is why I was delightfully surprised to see this El Paso makeup artist pop up on my search! Her name is Anastasia and you can find her on Instagram @makeupbyanastasiaeptx. To begin with, her makeup looks are impeccable- so when I saw her Halloween looks I was astonished. Check out some of her work:
I originally stumbled onto her profile while looking up makeup for the Bride of Frankenstein and found this work of art!
I also appreciated that she listed the products in her description (and love that she used Bomb Beauty Products!). Some of her other work that I love include her take on Bloody Mary.
This great transition to a scary clown:
And this creepy permanent smile:
Her more recent looks include everybody's favorite "Good Guy", Chucky:
The bride of Chucky- Tiffany:
This Freddy Krueger look that looks like it only involves makeup- no prosthetics!
A killer Morticia Addams look:
And this Edward Scissor Hands look that is sure to be a hit every Halloween:
Despite Halloween looking different this year, there's no reason to not dress up; make it a fun night in! While celebrating Halloween at home, maybe try out one of @makeupbyanastasiaeptx's looks! Happy hauntings!
Enter your number to get our free mobile app
Here are the top 25 hits of the '80s based on their overall popularity.