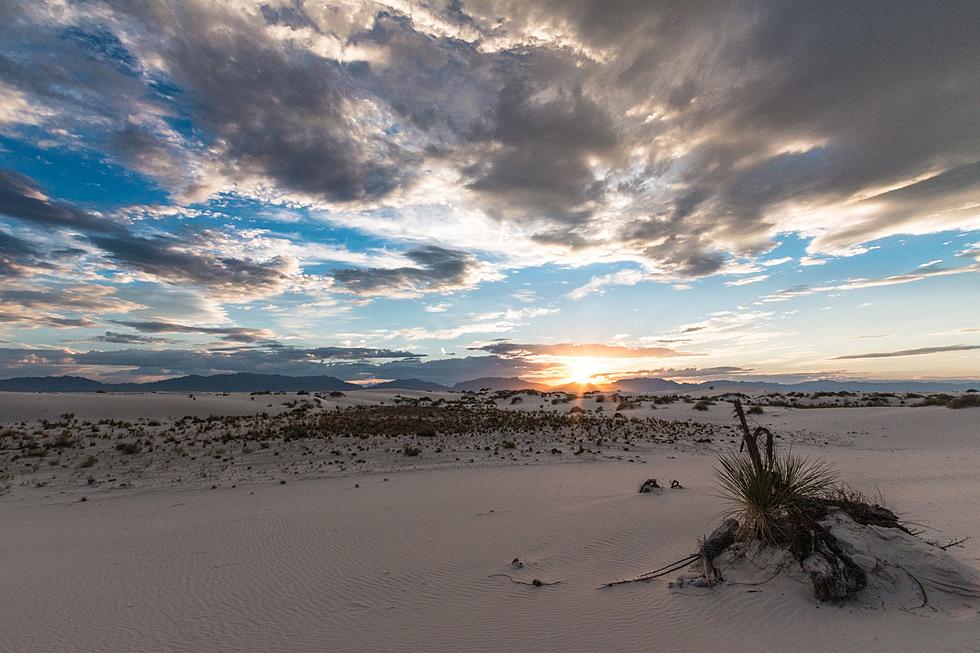 Fall Dates for Full Moon Nights Series at White Sands Set
White Sands National Park Facebook
You only have a couple of opportunities left to experience White Sands National Monument under a full moon this year. The national park's annual Full Moon Nights series is winding down with only two more dates on the schedule.
Park closing times are extended on Full Moon Nights giving park-goers a different perspective of the glistening white, wave-like dunes.
Enter your number to get our free mobile app
While the 2021 version of Full Moon Nights provides visitors late-night access to the park, there will not be any live entertainment, ranger programs and other typical Full Moon night events, including park ranger-led Full Moon Hikes, according to the national park's website.
Government-run parks are currently in phased-in Covid mode so many, including White Sands, have not returned to full operations and services remain limited until further notice.
However, the entire dunes area will be open, so you can still play in the gypsum sand when the sun isn't at peak skin melting degrees, and you can still experience the beautiful sunsets, see the moon rise, and chill under the magical glow of the full moon.
White Sands National Monument Full Moon Nights - Fall 2021
• Tuesday, September 21, 2021
• Thursday, October 21, 2021
How to Get There
White Sands National Monument, located southwest of Alamogordo off U.S. Hwy. 70, is about a 90-minute drive from El Paso. A park entrance fee of $5 per individual over 16 will apply.
LOOK: Stunning vintage photos capture the beauty of America's national parks
Today these parks are located throughout the country in 25 states and the U.S. Virgin Islands. The land encompassing them was either purchased or donated, though much of it had been inhabited by native people for thousands of years before the founding of the United States. These areas are protected and revered as educational resources about the natural world, and as spaces for exploration.
Keep scrolling for 50 vintage photos that show the beauty of America's national parks.