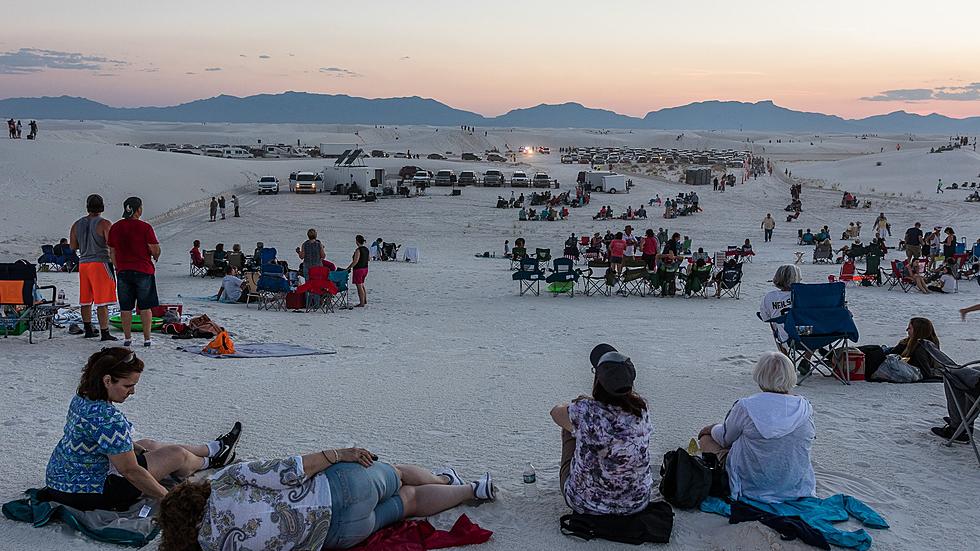 Full Moon Concert Highlights Final White Sands Full Moon Nights of 2022
Brian Burghart/White Sands National Park Facebook
White Sands National Monument is hosting its final Full Moon Nights of 2022 on Monday, October 10.
And, bonus, you'll get an unobstructed view of the Hunter's Moon -- weather permitting, of course. The Harvest Moon is the first full moon after the autumnal equinox.
Enter your number to get our free mobile app
Entertainment in the Amphitheater
In celebration of Indigenous People's Day, which is also on the 10th, storyteller, educator, composer, and Native American recording artist Randy Granger from Las Cruces will be performing in the park's outdoor amphitheater starting at 7:00 p.m. Attendance is free.
Seating is not provided at the amphitheater, but attendees can set up camp chairs, blankets, and coolers with food and drinks on the dunes that surround the natural amphitheater.
What is White Sands Full Moon Nights?
Park closing times are extended to 10 p.m. giving Full Moon Nights giving park-goers a different perspective of the national monument and its wildlife.
Most creatures that call White Sands home are nocturnal and only come out in the evening, so going any other time you may not catch of glimpse of them.
Go on a Sunset Stroll
Before chilling under the magical glow of a Southern New Mexico full moon, go on sunset stroll on the dunes.
Get there an hour or two before sunset and sled down a dune, photograph the birds and plants that call the park home, then sit and watch one of the more glorious moon rises you'll ever see.
Entrance Fee
White Sands normal park entrance fees apply. No reservations or tickets are required for Full Moon Nights.
How to Get There
White Sands National Monument, located southwest of Alamogordo off U.S. Hwy. 70, is about a 90-minute drive from El Paso.
Black Bear Diner Is Opening A New Location In El Paso
A look at Black Dear Diner, its merchandise, and menu options.
27 Stores & Restaurants El Pasoans Will Drive Hours For