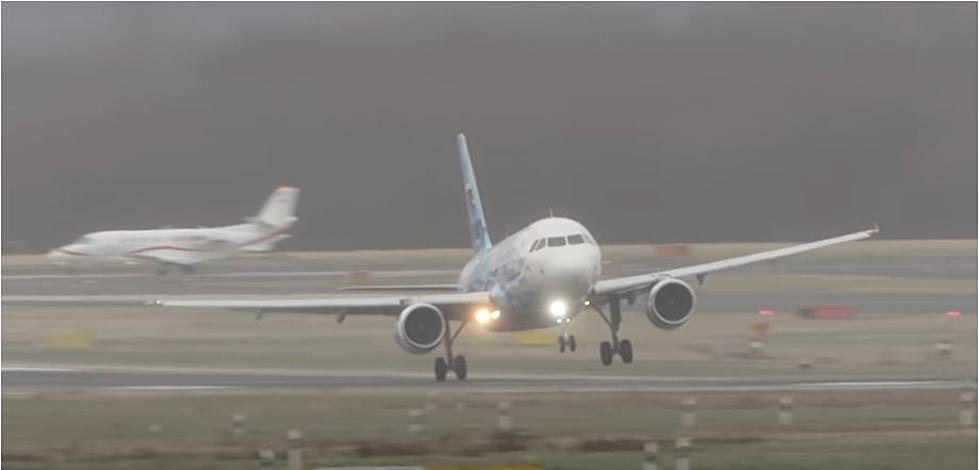 Flights At El Paso Airport Struggling To Land In Scary High Winds
Photo, Cargospotter/YouTube
The winds in El Paso yesterday were crazy and I'm sure they made more than a few airline passengers a little nervous.
I've flown into El Paso International Airport a few times during our insane windy season and it can be nerve-racking experience. When you look out the window and see the view starting to slide from what is next to you toward what is behind you, it's creepy.
Gusts yesterday hit 70mph at some points and did a lot of damage around town. At my house, a steel bbq grill, with a full propane tank attached, was moved about 10 feet from where it was. It then somehow turned a corner and went another few feet, on its side.
Getting back to planes landing at El Paso International Airport, I haven't seen any footage from yesterday but I found some from over the past week or so.
Here's another collection of takeoffs and landings.
This rough landing was shot a couple of years ago. It was, obviously, shot from the ground. The cameraman slows the 2nd video at one point so you can see when one wheel hits well ahead of the other.
You can see the same landing from the passengers point of view ... I'm pretty sure it's the same flight anyway ... by clicking here.
All those videos seem kind of tame compared to the craziness in these next two videos. I feel sorry for the passengers on board for these landings ...
Safe to say, if you're flying into or out of El Paso, you might want to try and avoid doing in during our windy season.
That's when it can really get crazy around here for flying, driving or even walking.
El Paso Bikers Love To Show Off Their Awesome Motorcycles
El Paso Bikers Showing Off Their Motorcycles