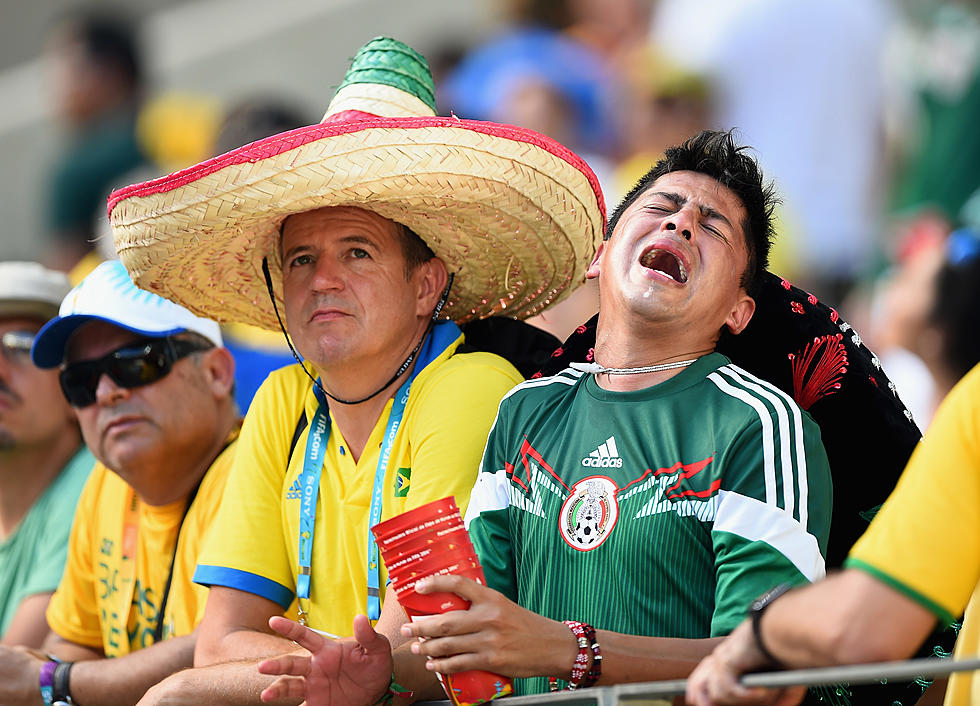 FIFA Hits Mexico with Sanction Over Use of Homophobic Slur
Getty Images
Next year is World Cup year; I would say "World Cup Summer" but World Cup 2022 will be a heck of a lot different as it will not take place in the summer but rather in November/December. The World Cup will take place in Qatar and will start in November as opposed to June because it's hella hot in June in Qatar.
While we have to wait a little longer than usual for World Cup 2022, qualifier games are underway. Unfortunately for fans of El Tri, watching the next two qualifier matches in person is no longer an option. FIFA has hit Mexico and it's fans with a punishment over the repeated use of a homophobic slur. I won't tell you which word it is, but you know which one it is- it rhymes with "Pluto" but there's no "L" in it.
During the CONCACAF pre-Olympic qualifying tournaments against Costa Rica and the US, Mexico fans took it too far that it actually forced refs to halt the matches to get the fans to behave.
Enter your number to get our free mobile app
Mexico was hit with a 60,000 Swiss francs and the condition that they play their next two official home games behind closed doors.
Mexico's next two official home games are World Cup qualifiers against Jamaica on September 2nd and Canada on October 7th- as for the fans, you'll have to watch this one at home. FIFA could also give more severe punishment's for future breaches if this behavior doesn't stop; this includes "reduction in points in official tournaments, including World Cup qualifiers, or Mexico being banned entirely from any tournament under FIFA's purview, including the World Cup itself."
KEEP READING: See how sports around the world have been impacted by the coronavirus