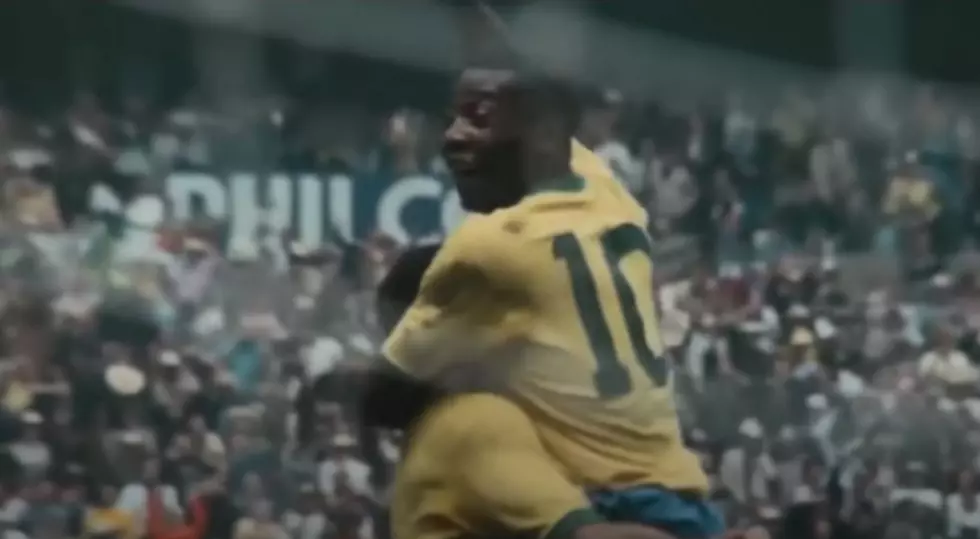 El Paso Reacts to the Death of Brazilian Football Icon Pelé
YouTube/Sports360
Few athletes are synonymous with a sport where their name will be said first.
Think... Michael Jordan with basketball. Babe Ruth with baseball. Wayne Gretzky with hockey. Tom Brady with football. And so on.
That's Pelé for soccer - or football. He was, after all, dubbed "The King of Football." The Brazilian legend died Thursday at the age of 82. He had undergone treatment for colon cancer since 2021.
He won three FIFA World Cups in 1958, 1962 and 1970 for Brazil. He also scored 1,279 goals in 1,363 total games, which is recognized as a Guinness World Record.
His impact is certainly felt by people on a global scale, especially in the United States. He sparked interest in the game of soccer here when he played for the New York Cosmos from 1975-77.
That impact was also felt here on a local level. Look no further than KLAQ's Duke Keith, who is also the voice of the El Paso Locomotive FC.
"Important. It's the one word that encapsulates Pelé. Pelé is important. One of the 100 most important people of the 20th century according to TIME. The most important footballer of all time. Bursting onto the scene as a 17-year-old looking to avenge the tears of his father when Brazil lost the 1950 World Cup final, Pelé would go on to win the World Cup on three separate occasions and make Brazil the football nation."
Pelé, whose real name was Edson Arantes Do Nascimento, was credited with dubbing soccer as "the beautiful game."
Here are some more reactions from El Pasoans on the loss felt around the sports world. Rest in peace, Pelé.
Top 10: These Are Texas' Most Expensive High School Football Stadiums in '22
There's a reason every good high school football movie is based in Texas. Here in the Lone Star State Friday nights are revered and our young men in football pads exalted to legends in their hometowns. In fact as of last year, Texas is only second to Florida (by two players) as the state with the most players in the NFL.