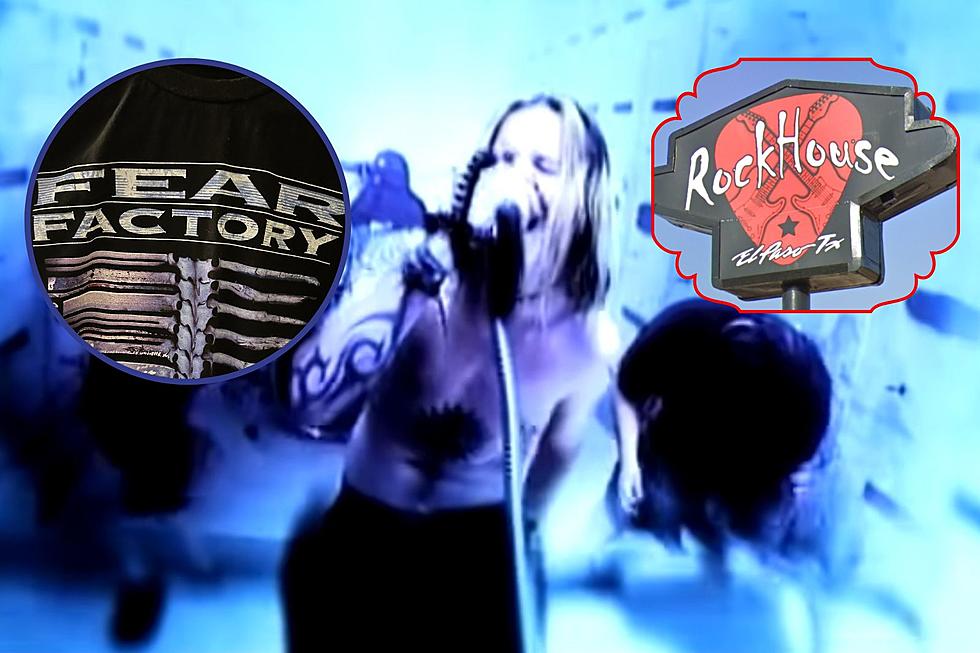 Fear Factory Returns to El Paso for an Explosive Concert
Roadrunner Records via YouTube/Google Maps/Daniel Paulus/Canva
El Paso LOVES metal music & we love metal shows. Earlier this year we saw Pierce the Veil be announced for El Paso, Texas in November; now we have another metal show coming to the Sun City: industrial metal legends Fear Factory.
If you've never heard of Fear Factory,
The Los Angeles band has been around since 1989; they've released 10 studio albums such as 1995's Demanufacture, 1998's Obsolete, & 2001's Linchpin. Despite not having the sales success as their other metal bands, they've become a huge name in the metal world with hits like Replica, Linchpin, Resurrection, Bite the Hand That Bleeds, & their cover of Gary Numan's Cars.
El Paso has seen Fear Factory many times before
At least a total of four times ranging back from 2006:
Halloween night in 2006 at Texas Avenue Live,
June 2, 2011 at Club 101
December 14, 2013 at the Socorro Entertainment Center (Speaking Rock held a lot of shows there). I actually went to that show & loved it.
July 26, 2015 at Tricky Falls with Coal Chamber.
When is Fear Factory coming back to El Paso in 2023?
As announced on the Rockhouse Bar & Grill Instagram page, Fear Factory will be heading back down to El Paso on Monday, October 9th.
As you can also see, there are additional bands playing the show. The other bands on the line up include El Paso's Scattered Storm,
Overt Enemy from Mission, Texas:
and El Paso's Steellake.
It's been a decade since I last saw them so I plan on going to see them again this year. If you're the same, you can get your tickets for the show on Hold My Ticket's website.
El Pasoans Share Their Coolest Concert Experience
We've been to a show where something truly memorable happen: whether it was AT the show, before or after the show. We asked El Pasoans what was some of their coolest experiences at a concert & here are some truly amazing stories.
PICS: You Know You're in El Paso When You See...
There are so many places throughout the Borderland that as you look around you just know you're here. Just for sharing your interpretation of "You know you're in El Paso when you see…" you could win $1,000.
Share your vision, your humor, your admiration for what makes us unique. It could even end up in one of our "You Know you're in El Paso when you see…" galleries.
Here are a few example of the sort of things we're looking for, but you should definitely get creative and try to find those iconic, weird, or wonderful things that are distinctly El Paso.