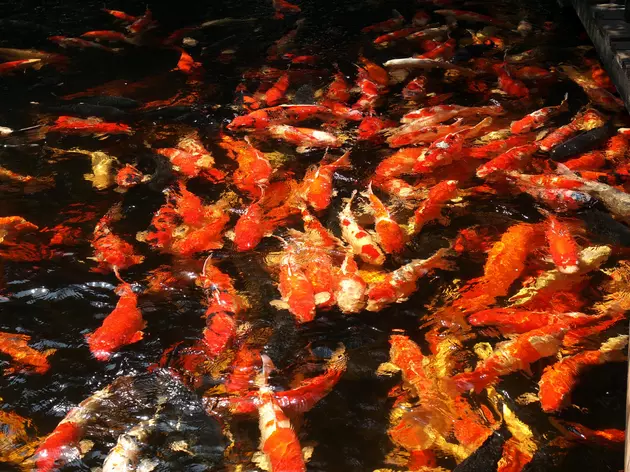 Enjoy Westside El Paso's Beauty With 2018's Charity Koi Pond Tour
nevenmn
Support the Stick House Sanctuary and Wildlife Rescue at the 2018 Pond Tour Extravaganza. See all west El Paso's beautiful koi ponds in one day! Coming soon, a chance for you to spend the day out enjoying and learning about all the great Koi ponds in west El Paso! On Sunday, October 7th you can see all 8 of the west El Paso Koi ponds. Koi ponds are used in landscaping to bring beauty and serenity to outdoor spaces. Koi ponds are different from other ponds because they contain no rocks, gravel or plants and are essentially giant fish tanks. There are a variety of ways to incorporate a koi pond into an outdoor space and you can learn about them during this tour. Proceeds from the 2018 Koi Pond Tour Extravaganza benefit the Stick House Sanctuary and Wildlife Rescue. During the tour, you can learn how to maintain a Koi pond, the various Koi habitats, aquatics plants, filtration and the benefits of having a Koi pond around other wildlife.
The Southwest Koi and Pond Association's 2018 Pond Tour Extravaganza will happen Sunday, October 7th at various westside ponds from noon to 6 p.m. You can see all 8 of the westside ponds for only $5. Children 12 and under are free for this tour. If you would like to see the different locations of the ponds, see the Southwest Koi and Pond Association website or Facebook page.
The Southwest Koi and Pond Association is a non-profit, education group that promotes the hobbies of ponds, Koi, goldfish and other forms of aquatic life. The group wants to help those who are interested in building their own Koi pond on their property or business. They have experience pond keepers who can help you decide where to put your pond, what plants to have and even what other aquatic animals can live harmoniously with the Koi fish. If you are interested in learning more about Koi and Koi ponds, come to the Pond Extravaganza tour to learn to love fish even more!