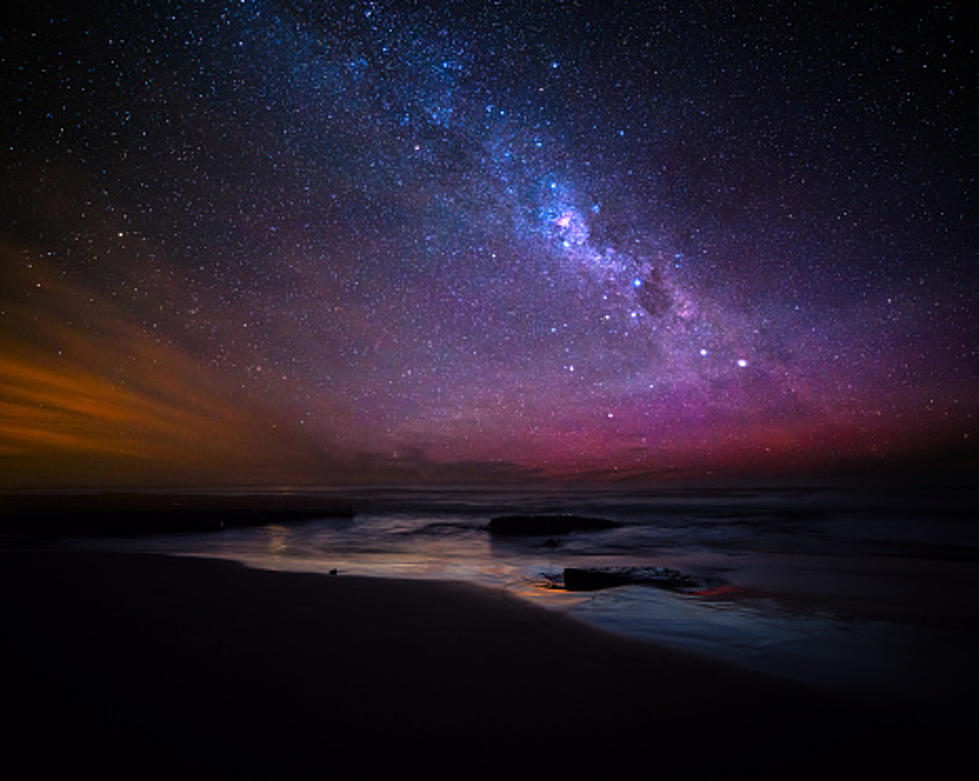 Enjoy an Exceptional Night Sky That Looks Cosmic In Texas
Getty Images/iStockphoto
Some of us have found star gazing to be relaxing during some stressful times in our lives. It is quite peaceful when you either lounge on a chair or lay a blanket out and enjoy watching the stars under the moonlight. Plus sometimes if you're lucky you may even catch a shooting star to make a wish while stargazing.
Enter your number to get our free mobile app
There is somewhere in Texas that you will want to put on your bucket list to do a little stargazing at. At Copper Breaks, State Park is where you can enjoy an exceptional night sky that looks cosmic.
There are some photos that seem like they do justice showing just how magnificent the sky is in Hardeman County at night. Just like the pictures captured by a couple of people who shared their fantastic views of the stargazing experience while at Copper Breaks.
Ben Jacobi snapped a photo of the view of stars reflecting off the water at Copper Breaks. Then Chris Emory shared his picture of his campsite with surrounding bushes and a beautiful evening sky.
Now those are the kind of sights anyone would love to see for themselves up close and personal. Stargazing at Copper Breaks is worth sleeping with the bugs for a night since you can't see the Milky Way and stars how you do there anywhere else.
Copper Breaks State Park offers monthly star parties April through November should you ever be interested in the future. I certainly plan on taking my kids and hope to capture some marvelous photos of my kids with a cosmic sky in the background.
LOOK: Stunning vintage photos capture the beauty of America's national parks
Today these parks are located throughout the country in 25 states and the U.S. Virgin Islands. The land encompassing them was either purchased or donated, though much of it had been inhabited by native people for thousands of years before the founding of the United States. These areas are protected and revered as educational resources about the natural world, and as spaces for exploration.
Keep scrolling for 50 vintage photos that show the beauty of America's national parks.