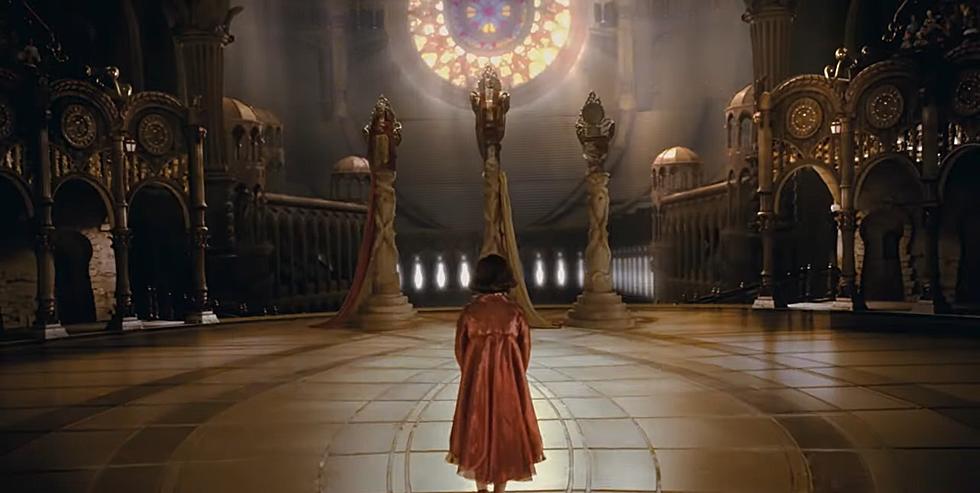 Enjoy a New Magical Brunch Menu at Alamo Drafthouse & 'Pan's Labyrinth"
Warner Bros. via YouTube/ Studio Canal
If you love brunch and the beautifully dark and twisted world of Guillermo Del Toro's "Pan's Labyrinth" then you're not going to want to miss out on Alamo Drafthouse's special brunch screening of the fantasy film!
Alamo Drafthouse will be screening "Pan's Labyrinth" for brunch this weekend and will be having a special brunch menu to accompany it. Order from their tasty new brunch menu some bruch favorites like egg BLT, French Toast, or Breakfast Tacos – and pair with one of their new brunch cocktail classics like Desert Spring Water or the Italian 75. Each are available to order along with their full menu at this special brunch screening.
If you've never seen "Pan's Labyrinth" then this is perfect opportunity to experience it for the first time ever- and on the big screen! And if you have seen this film, and love it as much as I do, then you surely won't want to miss this on the big screen!
Enter your number to get our free mobile app
"Pan's Labyrinth" is in Spanish and will be presented with English subtitles. This film tells the story of Ofelia, a lonely and dreamy child living with her ailing mother and adoptive father, a severe military officer on a mission to quash rebels at any cost. While out exploring one night, Ofelia stumbles upon the lair of the faun god Pan. The encounter leads her into a world of magical adventures, fantastical creatures, and secret destinies. But even with these magical sojourns Ofelia can't quite fully escape the darkness that threatens to swallow the mortal world around her.
"Pan's Labyrinth" will be showing this Saturday at 11 A.M. at the East location and at 11 A.M. on Sunday at the Montecillo location, you can purchase your tickets here. Also, check out Alamo Drafthouse's schedule of upcoming brunch screenings.
Need to See: Celebrities Who Have Dined at L & J Cafe
CHECK IT OUT: The Best Movie Character Names of the 1980s