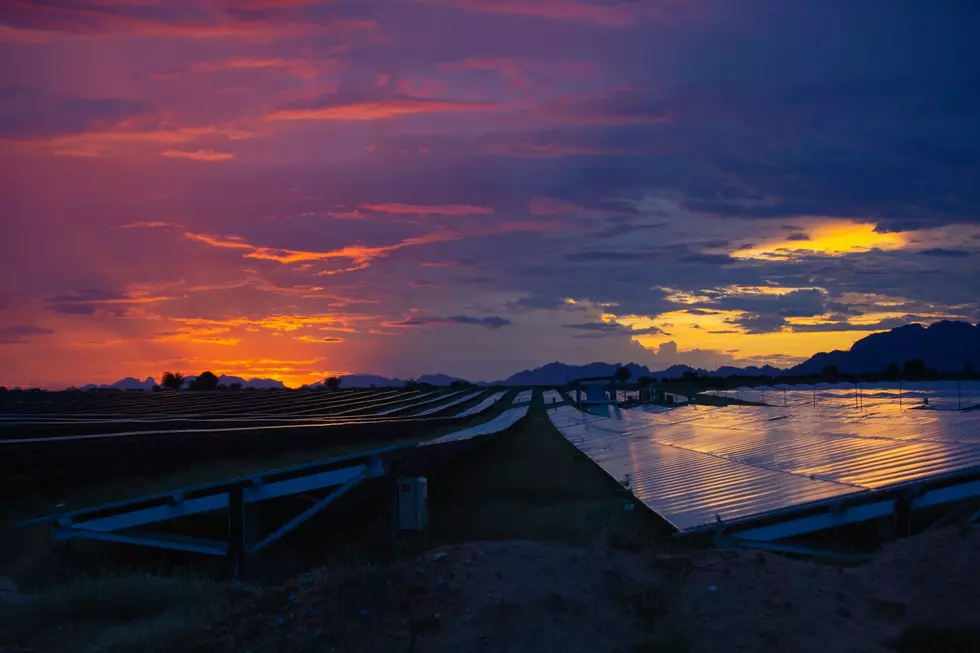 Electric Co. Reminds El Pasoans: If You Go Solar, We're STILL Billing You
Getty Images
El Paso didn't get the nickname "The Sun City" for nothing.  With an average of 302 sunny days each year, El Paso is one of the sunniest spots in the entire world.
With so much annual sunshine, installing solar panels seems like a good idea to many here. But the El Paso Electric Company has a reminder: you're still going to get an electric bill from them even if you HAVE switched to solar.
As El Paso Electric states on their website  "There is a $30 minimum bill for Texas customers meaning your electric service bill will be AT LEAST $30 every month".
In fact, EPE says that if anyone tries to sell you solar panels by claiming your electric bill will completely disappear, they're probably scammers.
Enter your number to get our free mobile app
In an interview with KTSM.com, Cynthia Pina Ortwein explains, "We want to make sure we're treating all of our customers equally and that our customers who don't have rooftop solar aren't subsidizing the cost for our rooftop solar customers".
Translation? "Nice try, hippies! You'll NEVER escape our clutches!"
So…what gives? More from epelectric.com: "Even if you've installed enough solar panels to offset your electricity use COMPLETELY (emphasis mine) you will continue to receive a monthly electric bill for other fees related to being connected to EPE's grid".
But what if you decide to disconnect ENTIRELY from the El Paso Electric grid? This is the part that EPE is selectively vague about: you can't…because of a law, the Electric Co. pushed…requiring the $30 minimum monthly charge (see my cynical translation, above, fellow suckers).
KEEP READING: See the richest person in every state