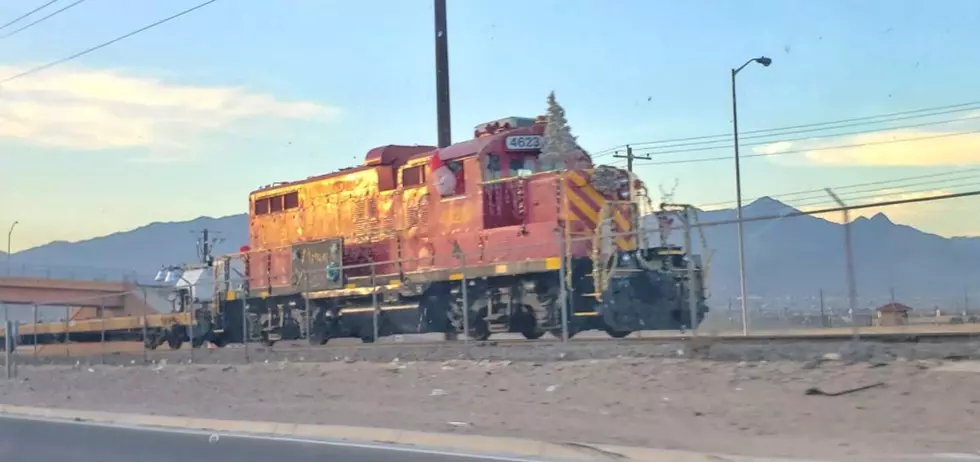 El Paso's Very Own Christmas Train That's Lit Along the 601 Spur
Veronica Gonzalez
I love everything about Christmas and what comes with it. Everyone knows Christmas comes with giving, decorating, sweet treats, and family time. A lot of us will actually wait over half an hour in a long line just to see Christmas lights at Eastridge.
Lately, San Jacinto Plaza has been having a lot of visitors this month. Well, one of my favorite Christmas views I enjoy seeing from time to time is the Christmas train off the 601 Spur.
Whenever I take that route I always do a double-take when I am driving by.
This isn't just any Christmas choo-choo train, you can spot Santa Claus with his head out the window and a Christmas tree where the train operator's point of view would be.
Every time I pass by the lit Christmas train in December always reminds me of my son.
When my son was younger he went through his Thomas the tank engine phase and loved seeing trains. When he saw the Christmas train for the first time his face lit up and had a smile from ear to ear.
Seeing the Christmas train is one of my favorite views in El Paso during the month of December. So instead of visiting the usual Christmas spots try and pay a drive-by visit to see the Christmas train.
Enter your number to get our free mobile app
LOOK: 15 Unconventional Christmas Albums From the Past 50 Years