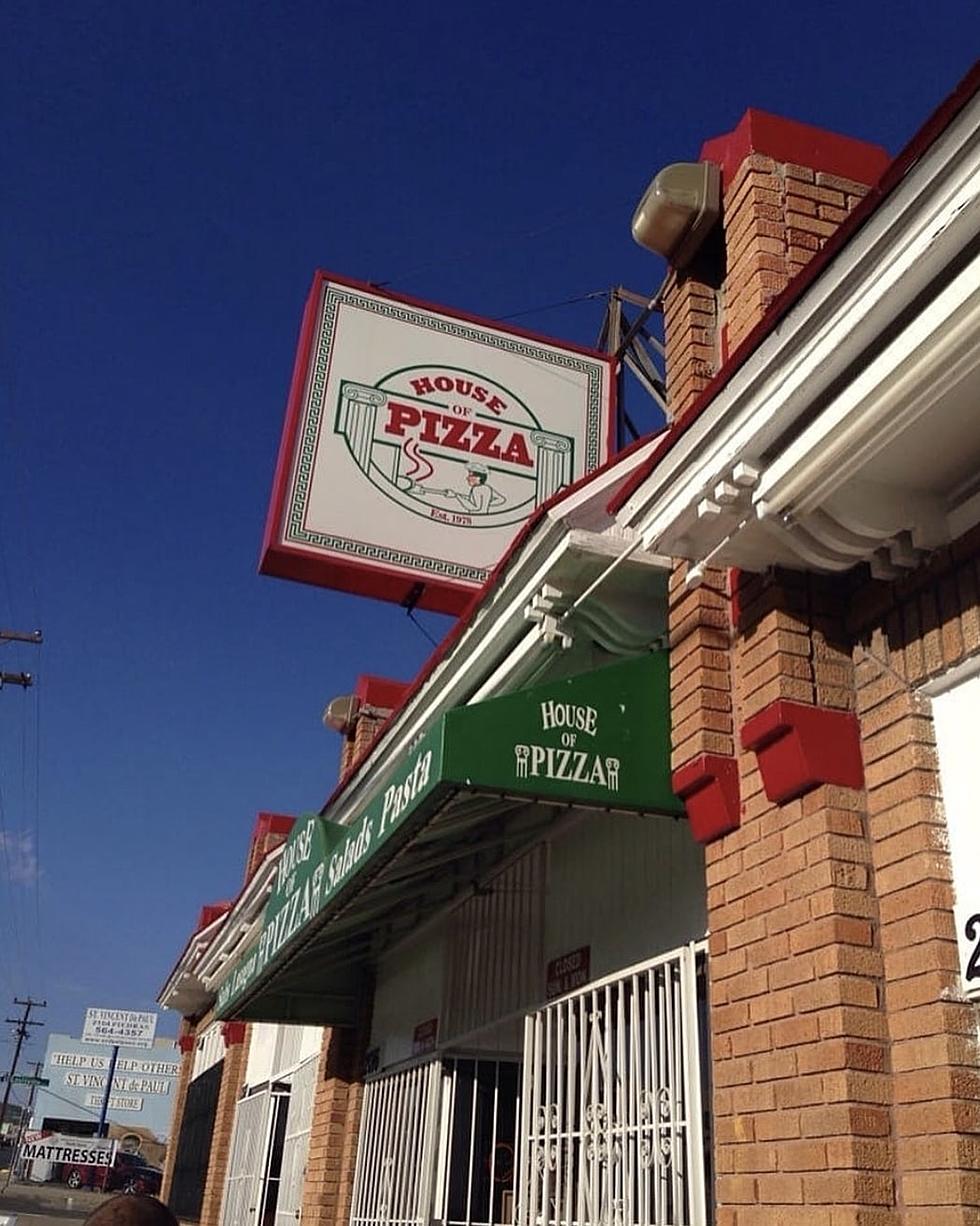 El Pasoans Would Love To See These Local Restaurants Open Up In Our Airport
Courtesy: House of Pizza
Traveling. It's all fun and games until you're stuck in an airport because of delays and the airport you're at doesn't have the best restaurant or store options!
Now, I'm not much of an airplane traveler. I prefer road trips, but I have traveled a few times and I have witnessed some pretty amazing airports!
I'm a frequent flier to Austin, Texas since I have family in that area so the Austin-Bergstrom International Airport is up there on my list of favorite airports, but when I did some research to find out the best airports in the U.S. Austin's airport didn't even make the top 10 list.
According to J.D. Power's list of Large airports, Austin is number 15 on the list and at number one is the Tampa International Airport.
Where did El Paso land? Well, it didn't make any of the lists but we aren't a huge city airport so I wasn't surprised. However, I wondered if maybe our airport added a few new restaurants and stores if it would make our airport a little more appealing to travelers and whoever is in charge of those lists!
I think our local businesses are what makes our city so unique so I asked locals what local businesses they would love to have at our airport and here's a look at some businesses that were suggested:
"El Cometa"
-Dawn Spencer

 

"Chicos!!!!"

-Gloria Flores

 
 

"Desert Oak BBQ"
-Luis Lozano

 

"Savage Goods would be a good pick IMO."
-La Raj

 

"House of Pizza."
-Samantha Rosales

 
 

"Something like Lucy's or Good Coffee?"
-Vienna Corral

 

"Julio's with that piano bar."
-Juanna Briseno
A lot of good choices if you ask me. Personally, I would LOVE to see a Tap bar & Restaurant open up in our airport but then you'd never be able to get me out of the airport if that happened!
Our airport has grown a lot in the past years and I love it, but it would be great to see more local love inside the airport so people who are stopping by to catch another plane can have a taste of the borderland before they head out.
House of Pizza Turns 44