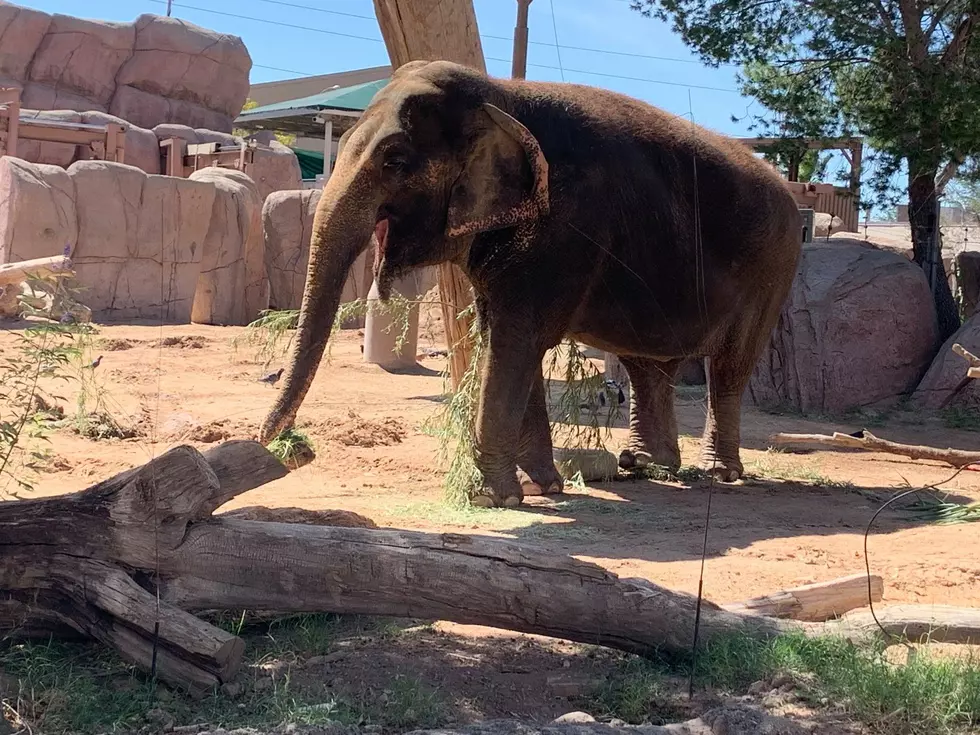 El Paso Zoo Elephant 'Juno' Dies After Battle with Cancer
Photo courtesy of City of El Paso, Municipal Government Facebook
The El Paso Zoo recently became on elephant lighter. Beloved elephant Juno lost her battle with cancer and passed away last week. Officials said that her health had taken a turn for the worse the week before her passing. She had stopped eating, drinking, and the pain medication she was on apparently stopped working. The El Paso Zoo tweeted out:
Her strength and bravery were only matched by the tremendous love we all have for her
Juno was diagnosed with breast cancer back in 2016 and she underwent a series of chemotherapy treatments. Back in November Juno underwent surgery to remove a malignant tumor. Unfortunately the cancer returned and spread incredibly fast. El Paso Zoo Director Joe Montisano said:
Juno will be missed as she was a big part of this Zoo. She had a larger-than-elephant attitude and personality and always let you know exactly how and what she was feeling. I have worked and been around Asian Elephants for many years, but Juno was rare and very special to all of our staff and the community.
Elephants aren't generally diagnosed with cancer, let alone breast cancer. Officials had noted that Juno had the only known case of breast cancer in an elephant. A post from the city said:
The City of El Paso will miss you, Juno! We thank the community for your endless support in her battle against breast cancer.
The unfortunate death of Juno, who was 53-years-old, now leaves Savannah as the only Asian elephant left at the El Paso Zoo. Officials said that they will be in contact with other zoological groups to do what they can to get Savannah a new companion.
OH NO WE DIDN'T: 12 Photos That Prove That Alpacas Are Cuter Than Llamas