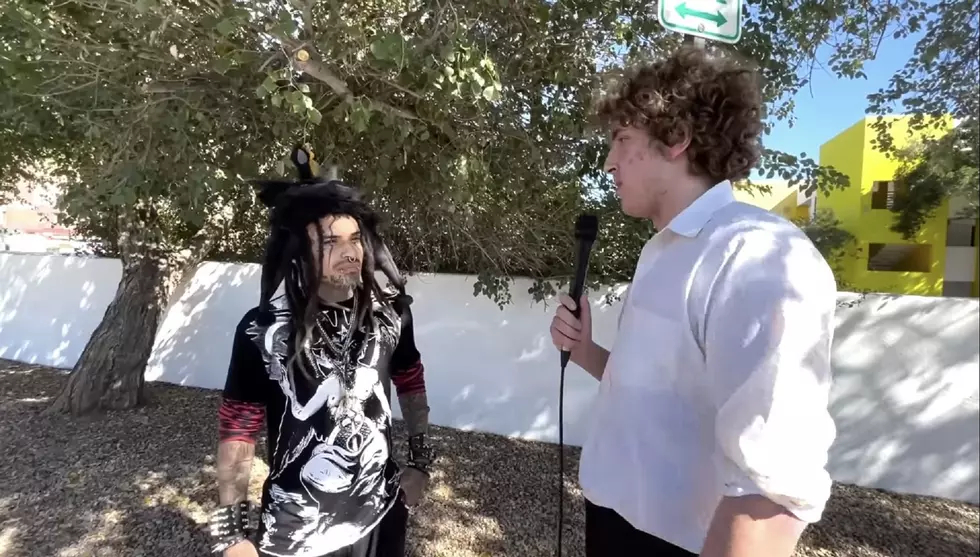 El Paso Tattoo Artist Shown on Popular Channel 5 YouTube Video
Channel 5 With Andrew Callaghan via YouTube
It's always awesome seeing someone from El Paso be featured on the news, whether it'd be on television on YouTube. One El Pasoan was actually featured in a video posted by the Channel 5 YouTube page earlier this month.
The Channel 5 with Andrew Callaghan is a news channel on YouTube that currently has over 1.5 million subscribers. One video they posted was called "Satanic Temple Gathering": where they covered the Satanic Temple Gathering (aka SatanCon) in Scottsdale, Arizona held in February of 2022 & one guy (the guy on the thumbnail in fact) is FROM El Paso.
In the video he shows off his fangs, his tattoos, piercings & body modifications.
You can find him at the 13:29 mark & he's only there for less than a minute.
Yes you heard that right; at the end of his interview "if you ever want some, hit me up man... El Paso, Texas".
Thankfully if you want to watch the part of the El Paso artists, Channel 5 posted the clip of just that guy on their Instagram page.
While scrolling through the comments, some people said that he seems like a very nice, down to Earth guy. One user in particular, "la_flock" said out that this guy is a tattoo artist & dancer named "Breaker".
Unfortunately the video doesn't say what his real name is or where he works in El Paso. Some people have tried to tag FitFam in hopes of sharing the clip and finding out who "Breaker" is. So next time you get a tattoo, ask for "Breaker", who knows? Maybe you'll find him and he can help you get some ink done.
Need to See: Celebrities Who Have Dined at L & J Cafe