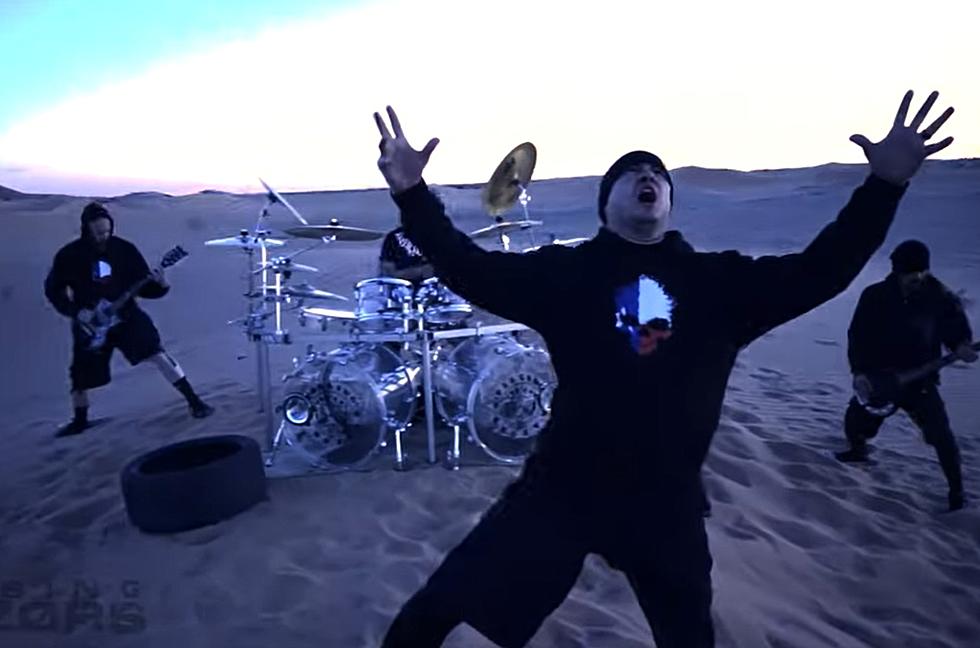 Texas Legends Going Back On Tour & Playing Iconic Metal Festival
PISSING RAZORS via YouTube
Texas is full of great metal bands: Crown the Empire, Memphis May Fire, Pantera. But there's one metal band from Texas that, while they might not be a big household name as others, they're highly respected in the music world. El Paso's own Pissing Razors. Not only do they have a tour in May, they have a scheduled appearance at the Milwaukee Metal Fest.
Who are the Pissing Razors?
Formed back in 1994, they are considered one of the heaviest bands to ever represent El Paso, and have been for the last 3 decades. They were heavily inspired by the sound (and friendship) of the Abbott brothers in Pantera.
Recently the Pissing Razors released their 7th studio album in 2021 called Eulogy Death March, much to the delight of the fans.
When are the Razors going back on tour?
As it was announced on their Instagram page, the Razors are planning to kick off their Vengeance Is Ours 2023 Tour right here in El Paso at Sun City Bar & Event Center, 6816 Commerce. Opening up for them will be all local bands: Know//Suffer, Ojo Malo, Dawn of Flames, Prey of the Gods & Genocide Junkies.
But El Paso won't be the only Texas date:
May 18th: San Antonio, Bonds Rock Club
May 19th: Houston, BFE Rock Club
May 20th: Fort Worth, The Rail Club Live
And then finally they will wrap up their tour on May 28th at the 2023 Milwaukee Metal Fest.
If you don't know the lineup for the Milwaukee Metal Fest, it's a stacked lineup
From May 26th to the 28th, so many metal bands are there: Corrosion of Conformity, Napalm Death, Fear Factory, Anthrax, Lamb of God, Machine Head are just a few of the names for this year. And the Razors couldn't be happier:
Eddy Garcia (drums) is calling the experience: "Nostalgic" (as they've played the Metal Fest before)
Geo Gomez (bass): "Crazy but I'm just excited about it. Really sums it up. And looking forward to doors opening up for us."
Matt Lynch (guitar) sums up the whole going back on tour & representing El Paso by saying:
We are all excited to hit the road and get back to some much needed live music! Being selected for MMF and sharing the stage with the worlds best in heavy metal and hardcore has always been a great honor for P/R to represent West Texas and especially so this year after a long hiatus. So, we thank Jamey Jasta for the massive support.
You can hear the whole podcast with Jamey Jasta here.
We're hoping to see plenty more from the Pissing Razors in 2023; here's to you guys representing El Paso for many more decades to come.
Rock + Metal Bands You Didn't Realize Are Turning 40 in 2023
These bands formed in 1983.