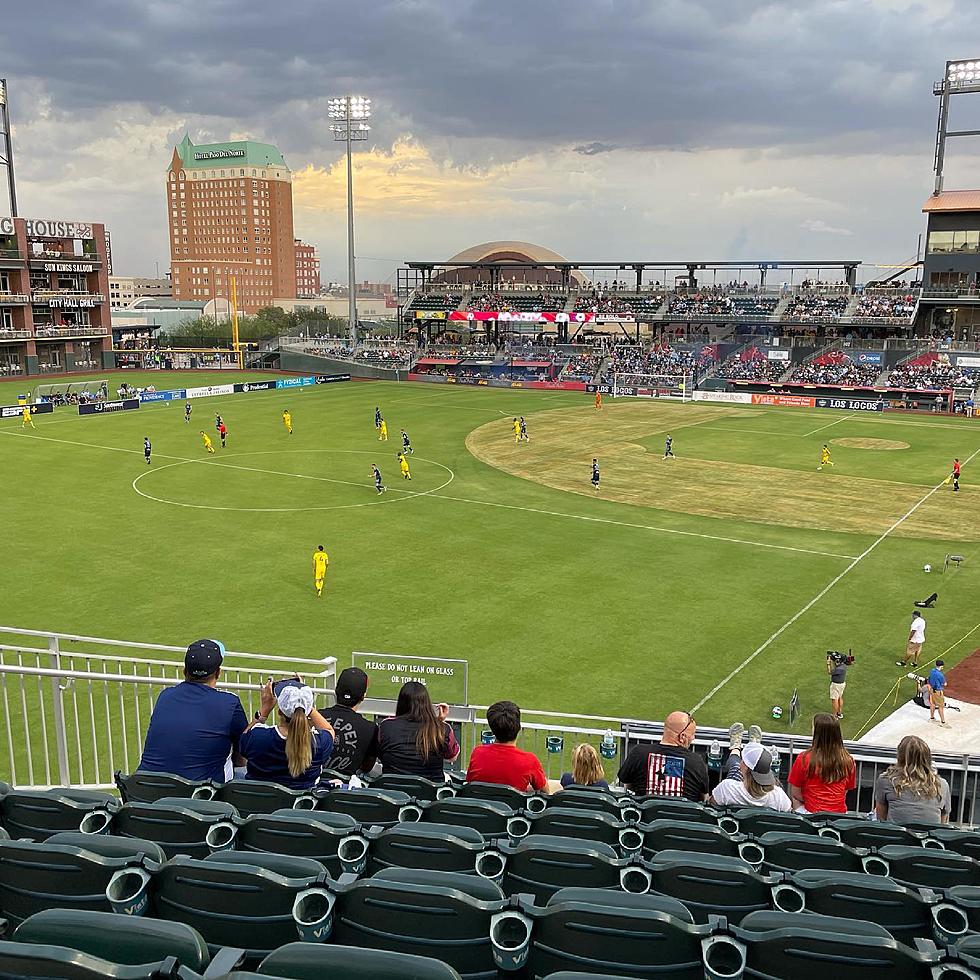 El Paso Locomotive Need Their Own Stadium
Courtesy of Brandon Coates
If you've never been to an El Paso Locomotive match at Southwest University Park, yo are missing out. I am about to tell you about the biggest flaw of seeing a Locomotive match at Southwest University Park, but this one big flaw doesn't take away from the electric atmosphere you'll experience with the rest of the fans.
This past Saturday's match against New Mexico United was sold out, which means tickets were scarce to find when I was trying to purchase them last week. We ended up in section 216, which isn't terrible, but there is one big problem with those seats, and a lot of the seats down the third base side. You can't see almost one third of the pitch. If the ball gets taken down into the 'left field' portion or the pitch, you have to look up to big screen to follow the action.
This brings me to my point. The Locomotive need their own stadium. One that is designed for soccer. I've said this before, but I honestly believe that the Locomotive could make the leap to MLS (Major League Soccer) in 5 to 10 years. As long as they put a quality product on the field, which they've been doing, and the fans continue to show up, there's no reason they wouldn't be able to make that leap.
When the Portland Timbers made the leap to the MLS, there was a big stipulation put forth by the league. Their stadium needed to become soccer only. Back when this decision was being made, the Timbers shared the stadium they're in with the Portland Beavers, a AAA baseball club. They basically had to kick the Beavers out and rearrange the stadium for soccer only. They've done that and now Providence Park is one of the best places to go see a soccer match in the United States.
I don't know any of the logistics behind getting the Locomotive their own stadium and I won't pretend like I'm that smart. There are a lot of factors that come into play when planning a new stadium. Location, funding, etc. This is a tall task and I'm glad I get to sit back and just be a fan. But as a fan, I can honestly say... the Locomotive need their own stadium.
READ ON: See the States Where People Live the Longest
Read on to learn the average life expectancy in each state.